Ooey Gooey Butter Cake Bars
Ooey Gooey Butter Cake Bars dessert recipe, also known as "Chess Squares" or "Chess Cake Bars" are easy, rich, and truly addictive!  Butter makes everything better!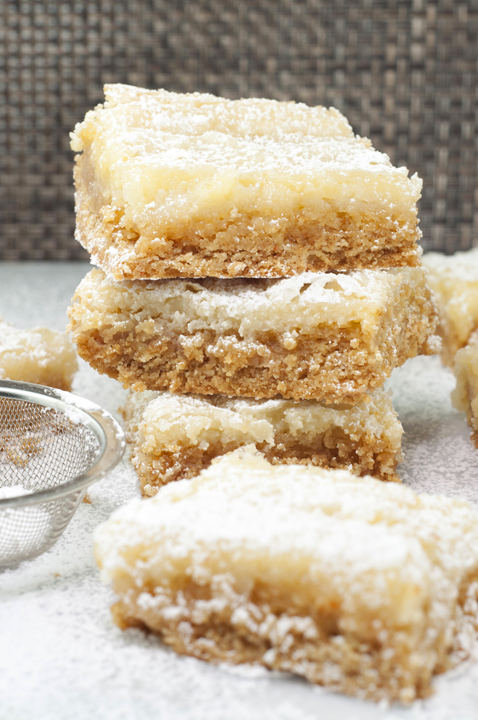 Before I get to sharing about these Ooey Gooey Butter Cake Bars I have the coolest story ever.  I told you last week how I went to NYC to see a friend's concert at BB King Jazz Club.  He is a big Broadway star and we met him a few years ago at stage door after one of his shows – Les Miserables.  He happens to be friends with the New York Yankees' lawyer and we also befriended him last summer.  Nicest guy ever and he has the sweetest family.  Anyone who knows me knows I have been a lifelong Yankees fan which all started with my dad passing his love for the team down to my brothers and I.  To meet my favorite Broadway star of all time and subsequently meet someone who works for my favorite baseball team of all time is just beyond my wildest imagination.
I'm so glad you're here! Follow along on Pinterest for more inspiration!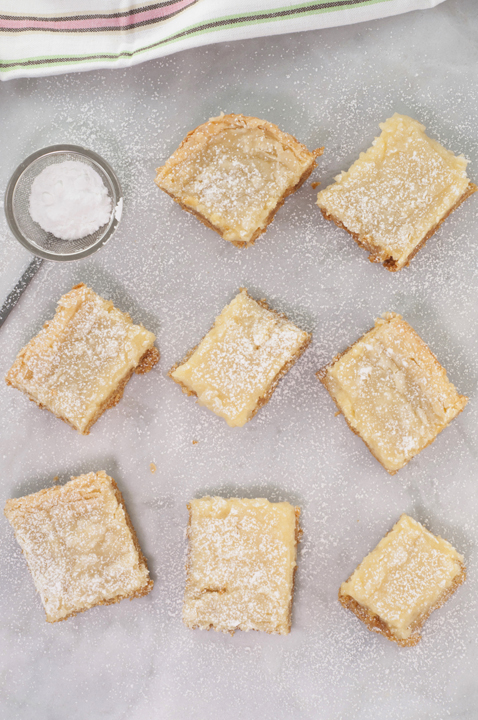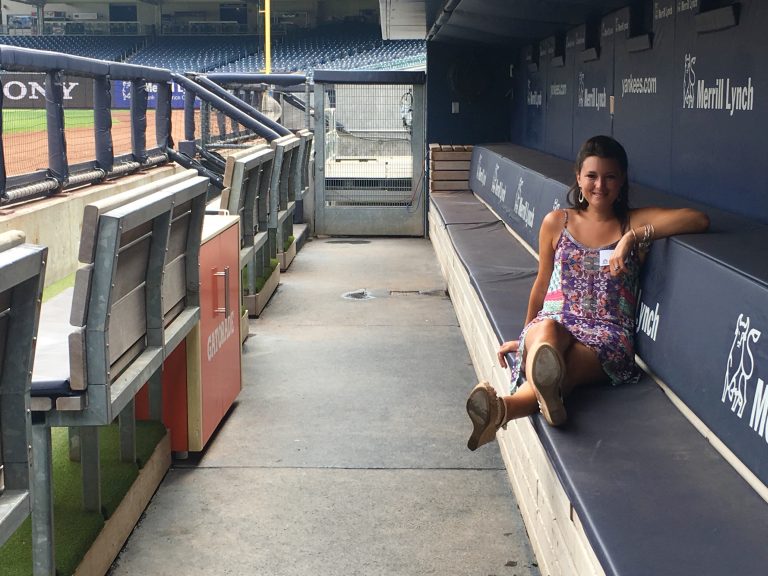 If I told you all of the details it would be a ten page blog post, but long story short, after the BB King show last week I was asked by the Yankees' lawyer if I wanted to take a tour of Yankee stadium the next morning before I returned home from my trip.  After I picked my jaw up off the floor, I managed to speak a resounding "YES!!!"  Mr. Wishes and I got a private tour of the stadium, clubhouse, a true behind-the-scenes experience that I would never have done otherwise.  I got emotional as I sat in the dugout thinking of the legends that sat in that same exact spot, also how my dad would have loved to hear about this experience, and tears starting rolling down my cheek.  Luckily nobody noticed because it was also 97 degrees outside so I passed it off as sweat 🙂  It was an incredible perspective looking out at the field from the dugout!  I also sat out in the bullpen and remembered my favorite pitcher of all time who sat there just a couple years back – Mariano Rivera. What an amazing once-in-a-lifetime experience.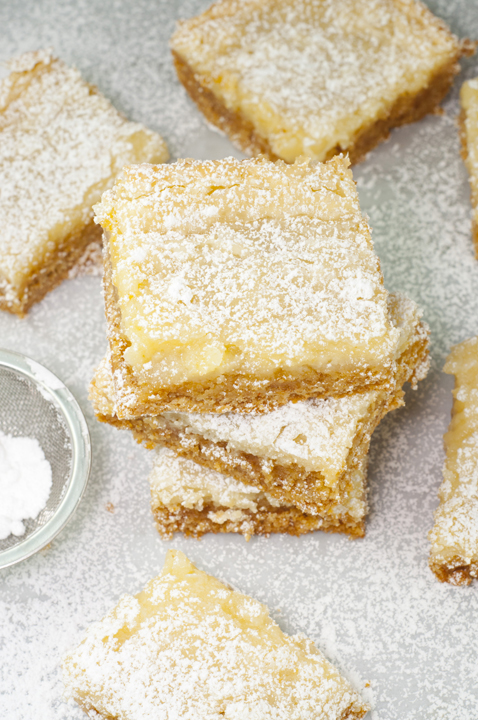 These Ooey Gooey Butter Cake Bars, guys.  I don't even know what to say about them because I feel like the pictures speak for themselves.  They are extremely rich and have the best flavor.  The simplicity of this recipe is unreal and the yellow cake mix doesn't even taste the same once it gets perfectly doctored up!  These bars are not exactly LIGHT as you can tell just by reading the title….and the ingredients list.  They are a dessert I only allow myself to make when I'm bringing them somewhere to share with others.  If Mr. Wishes and I ate a whole pan of these babies we probably wouldn't live to tell about it.  I first heard of this recipe from another woman at a potluck picnic several years ago and finally got around to making them myself!  Call them "Chess Bars" or "Ooey Gooey Cake Bars"….just make time to whip these up and see how quickly they disappear.  They are almost too easy to make for my own good!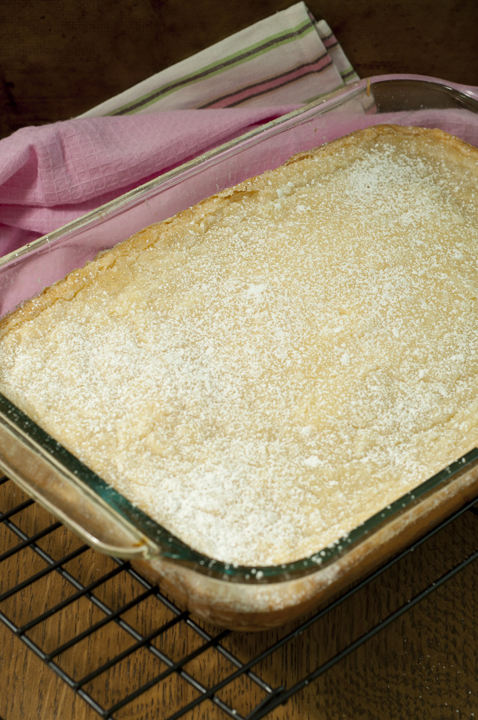 Ooey Gooey Butter Cake Bars
Prep time:
Cook time:
Total time:
Ooey Gooey Butter Cake Bars, also known as "Chess Squares" or "Chess Cake Bars" are easy, rich, and truly addictive!
Ingredients
1 package/box yellow cake mix
3 eggs
16 tablespoons butter, melted, divided
1 (8 oz) package full-fat cream cheese, softened to room temperature
1 teaspoon vanilla
16 oz powdered sugar
Instructions
Preheat oven to 350°.
Combine the cake mix, 1 egg and 8 tablespoons butter and mix well with an electric mixer. Pat the mixture into the bottom of a lightly greased 13 by 9-inch baking pan.
In a large bowl, beat the cream cheese until smooth. Beat the remaining two eggs. Add the remaining 2 eggs, vanilla and remaining 8 tablespoons butter and beat together.
Next, add the powdered sugar and mix well until all is incorporated.
Spread this over cake batter and bake for 40 to 50 minutes. Make sure not to over bake as the center should be a little bit gooey, but not so gooey that they completely fall apart. Dust with a little extra powdered sugar before serving. Let cool completely before cutting into. Enjoy!
Recipe source:  slightly adapted from PaulaDeen.com