Creamy Crock Pot Hot Chocolate
Creamy Crock Pot Hot Chocolate recipe that is to die for!  This easy hot cocoa will warm you up on those cozy, cold winter days and is a great hot drink to serve for Christmas.  I make this for every party in the colder months.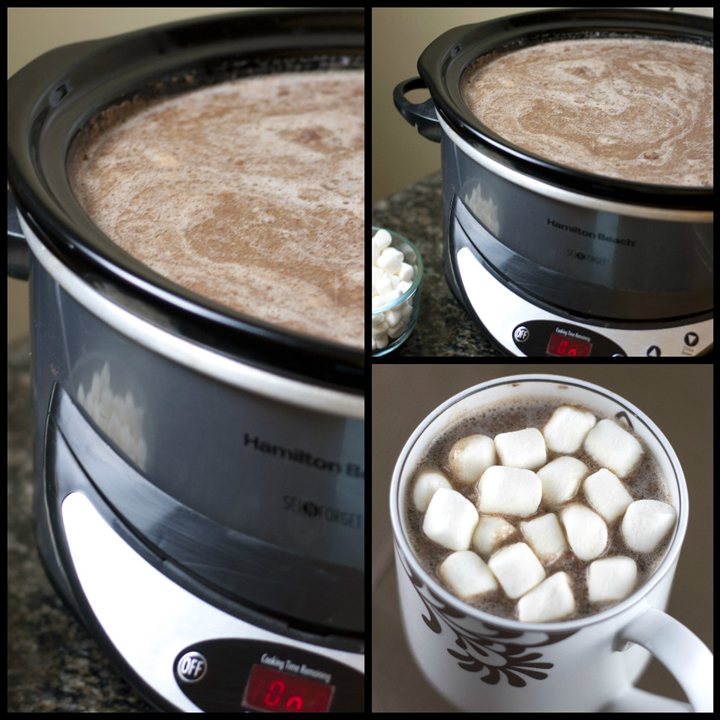 If you're "lucky" enough to live in a part of the country that's snowy and cold all winter long, then you can really use some warming up on those freezing cold days.  Whether you call it hot chocolate or hot cocoa (what DO you call it, by the way?) you will LOVE this smooth and comforting creamy crock pot hot chocolate recipe for the slow cooker.
Whatever you call it, it is absolutely delicious and perfect on a cold day and is a must try for special occasions or just a lazy winter day spent at home.  I made it again recently for my family and they all raved about it and said it was the best hot chocolate they have ever had.  It would be hard to go back to the hot cocoa packets after trying this – be warned!
This would be great to serve at your Christmas Eve parties! Just saying…
I'm so glad you're here! Follow along on Pinterest for more inspiration!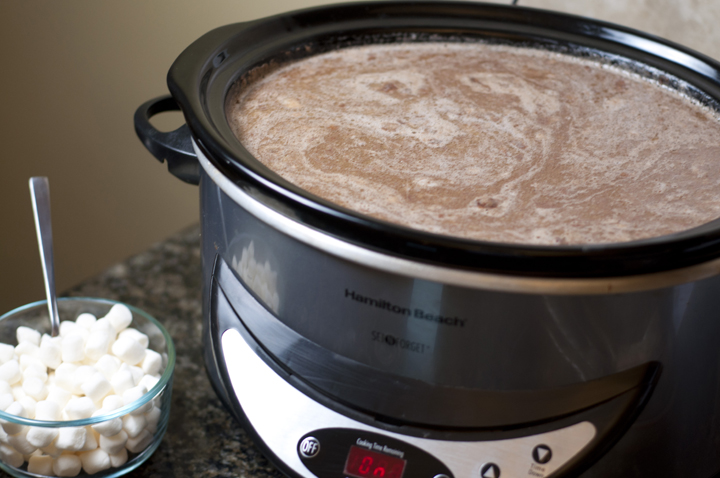 This is a really great hands-off and super easy way to make hot chocolate for a party, Christmas, or any holiday gathering…basically anywhere there will be a good crowd of people!  I made a double batch of this for my big Groundhog day party and it made my life a heck of a lot easier so I could concentrate on the rest of the food-making.
Mouthwatering, decadent Crock Pot Hot Chocolate (this coming from someone who isn't even crazy about chocolate)…..once you try this hot chocolate recipe, you won't go back to store bought packets, I promise you that.
What is your favorite hot chocolate topping?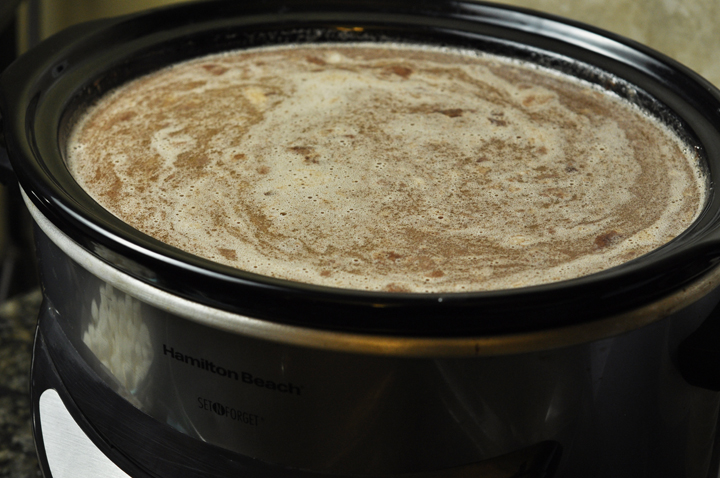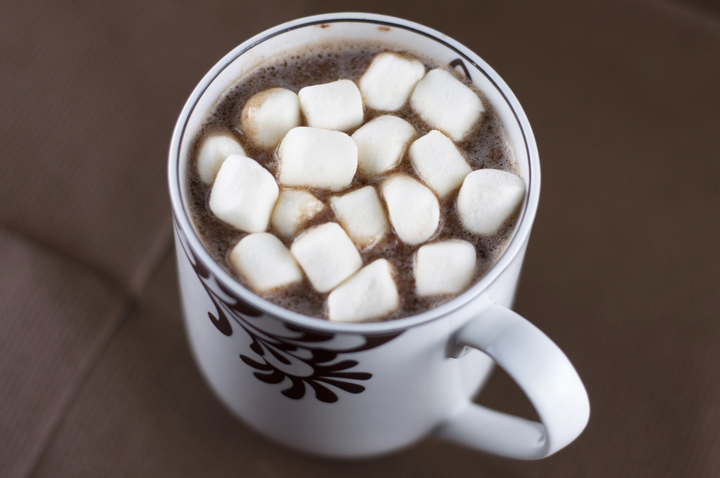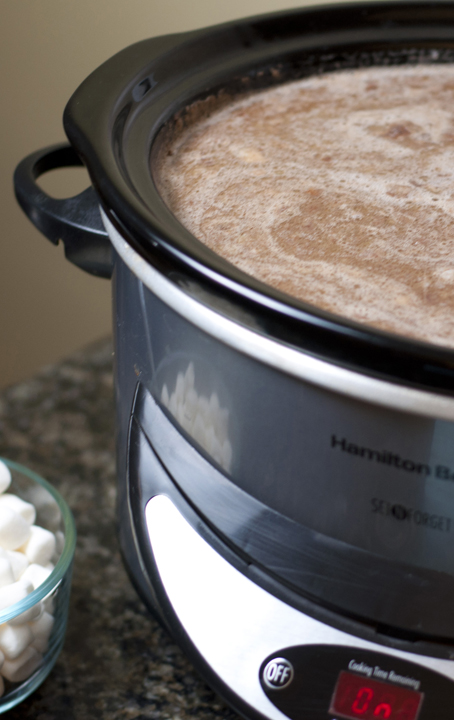 Watch my How To Video with Tips on Making This Creamy Crock Pot Hot Chocolate!
Creamy Crock Pot Hot Chocolate
Prep time:
Cook time:
Total time:
Serves:
6-8 servings, double this recipe for a party
Creamy Crock Pot Hot Chocolate, or hot cocoa, recipe to warm you up on those cold winter days. It is a great hot drink to serve for Christmas or a party.
Ingredients
1.5 cups heavy whipping cream
1 14oz can sweetened condensed milk
6 cups milk
1 teaspoon vanilla
2 cups of milk chocolate chips (can also use half semi-sweet)
I doubled this for a large party and used a 6.5 quart crock pot which was filled almost to the very top
Instructions
Stir together the whipping cream, milk, vanilla, and chocolate chips in a 5 quart crock pot (if doubling, use a 6-7 quart slow cooker/crock pot).
Cover and cook on low for 2 hours, stirring occasionally with whisk, until mixture is hot and chocolate chips are melted.
Once it is heated through and chocolate is melted, switch the slow cooker to the warm setting. Stir again before serving. (If you have trouble getting the chocolate to melt, turn to high temporarily).
Garnish individual cups of hot chocolate with whipped cream or marshmallows.
Recipe source: adapted from mrshappyhomemaker.com