No-Drippings Turkey Gravy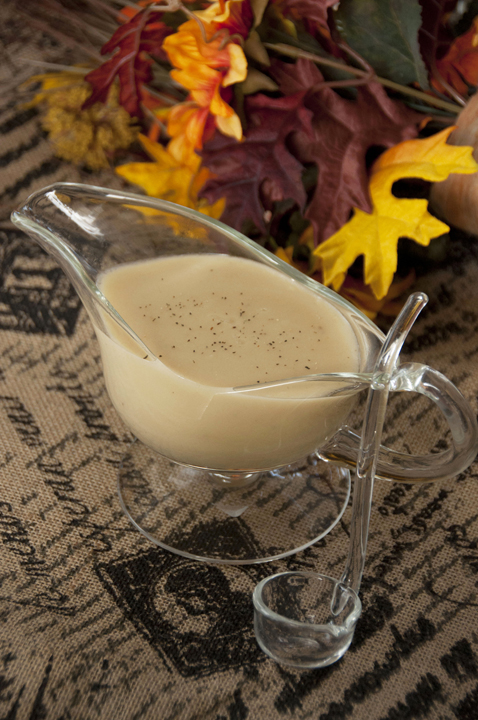 1 stick (1/2 cup) unsalted butter
1 cup all-purpose flour
1 tbsp onion powder
1 tsp sea salt
1 tsp ground pepper
32 oz stock (chicken or turkey)
In a saucepan over medium to medium-low heat, add the stick of butter until melted then add the onion powder and whisk that in.
Add flour, a few tablespoons at a time, to the butter and whisk to form a roux or paste-like consistency.
Add about ¼ cup of stock, then a bit more flour and continue whisking to keep the roux. Next you will add the remainder of the stock and bring to a slow boil, whisking frequently.
Add salt and pepper to taste. Continue to boil for another 10 minutes or so until the gravy has thickened.
Recipe by
Wishes and Dishes
at https://wishesndishes.com/drippings-turkey-gravy/