Creamy Pumpkin Pasta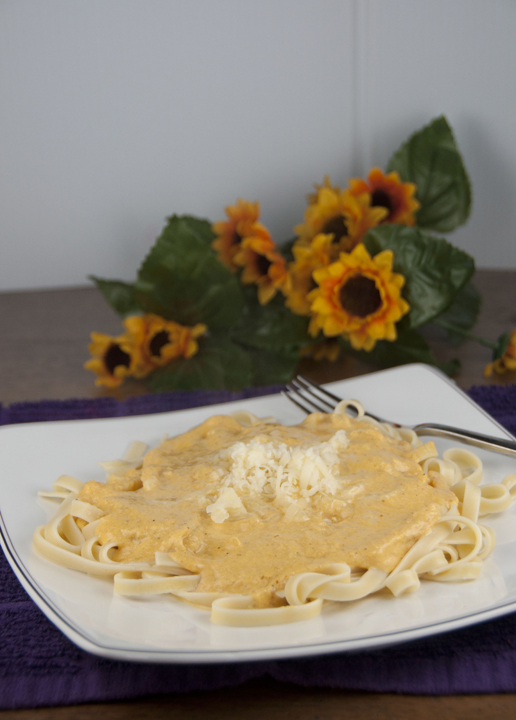 12 ounces of noodles (I use linguine or fettuccine)
2 Tablespoon butter (unsalted)
2 shallot, minced
1 garlic clove, minced
1 cup pumpkin puree
½ teaspoon ground nutmeg
¼ teaspoon ground ginger
1 cup whole milk
1 cup heavy cream (can use half and half)
½ cup Parmesan cheese, grated or shredded (plus more for garnishing)
½ cup white cheddar cheese, grated
¼ teaspoon sea salt
¼ teaspoon freshly ground black pepper
Cook pasta according to package directions.
Melt butter over medium heat in a sauce pan. Add minced shallots and garlic and sauté for about 3-4 minutes, stirring occasionally.
Add pumpkin puree, nutmeg and ginger to pan and stir to combine.
Add milk and cream to the pan and stir to combine.
Raise heat and cook until mixture just begins to boil. Keep stirring occasionally so it doesn't burn at the bottom.
Reduce heat to low and simmer for about 5-7 minutes. Mixture should begin to thicken and slightly reduce.
Stir in cheeses and season with salt and pepper.
Spoon sauce over noodles, garnish wish some extra Parmesan, and serve immediately.