Simple Pasta Salad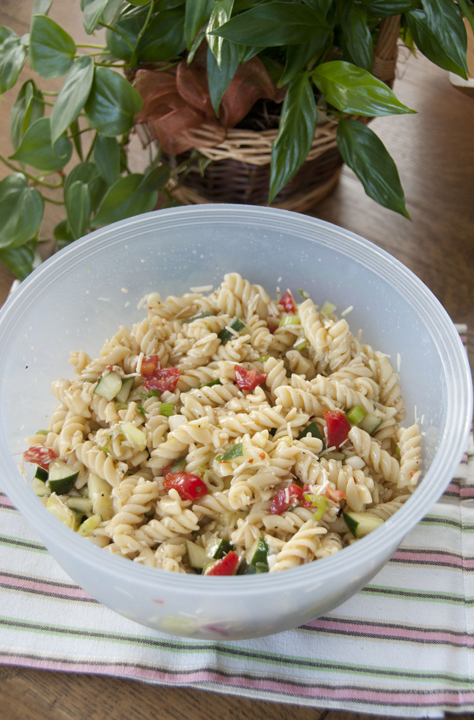 1 (16 ounce) package uncooked rotini pasta (any similar pasta will do)
1 (16 ounce) bottle Italian salad dressing (use a good quality dressing)
2 medium sized cucumbers, chopped
3 tomatoes, chopped
1 bunch green onions, chopped
4 ounces shredded Parmesan cheese
1 tablespoon Italian seasoning
Bring a large pot of lightly salted water to a boil.
Place pasta in the pot, cook for 8 to 12 minutes, until al dente, and drain.
In a large bowl, toss the cooked pasta with the Italian dressing, cucumbers, tomatoes, and green onions.
In a small bowl, mix the Parmesan cheese and Italian seasoning, and gently mix into the salad. Cover, and refrigerate until serving.