Cinnamon Sugar Fried Dough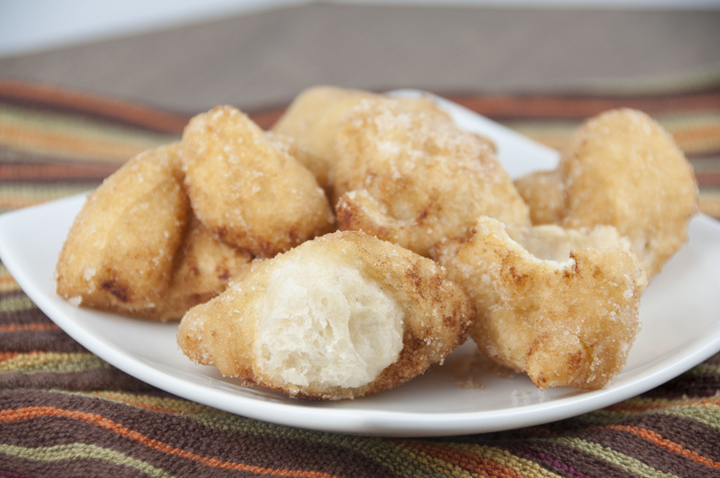 1 lb. ready-made pizza dough
3 cups oil, canola, peanut or vegetable
White sugar
Cinnamon
Fill a deep pan with 4 inches of oil and heat to 375 F (or use a deep fryer if you have one and use it according to directions!).
Divide the pizza dough into even pieces, depending on the size you want each piece to be.
Lightly flour a clean kitchen surface and press each piece of pizza dough into a flat, round shape.
Drop the discs of dough into the hot oil. Allow it to rise to the surface and turn it occasionally until both sides are golden brown. Mine took about one minute to float.
Remove the pizza dough from the oil and drain on paper towels.
Put cinnamon and sugar in a gallon size ziplock bag (I like to use a 3:1 ratio - 3 parts sugar, 1 part cinnamon) and put fried dough in the bag along with the cinnamon/sugar.
Seal bag and shake until fried dough is completely coated.
Recipe by
Wishes and Dishes
at https://wishesndishes.com/cinnamon-sugar-fried-dough/