Dad's Potato Salad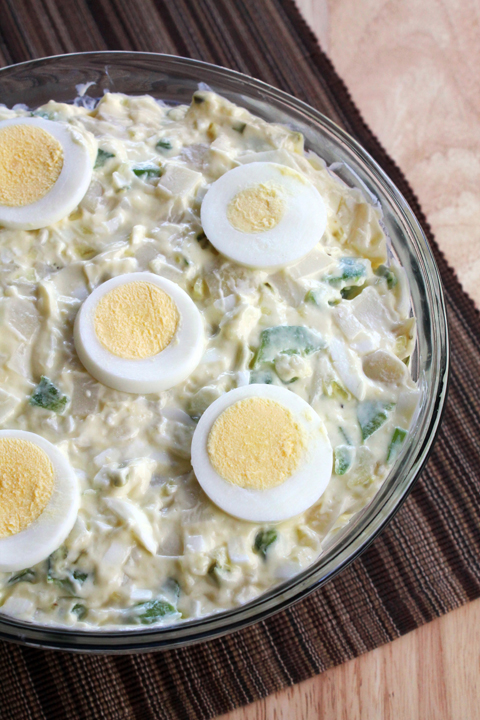 6 medium red potatoes (about 1 lb.)
5 eggs
1 medium green bell pepper, chopped
1 small yellow onion, chopped
7 oz. mayonnaise w/ olive oil (or more for desired consistency)
4 oz. sour cream
¼ cup extra virgin olive oil
2-1/2 Tbsp sugar
2-1/2 Tbsp pickle relish
2 Tbsp white vinegar
½ tsp salt
In a large pot, place the whole potatoes and eggs and cover with water.
Bring to a boil and cook until toothpick will easily go through the potatoes.
Drain and allow to cool until able to handle.
Peel potatoes and eggs, then chop (reserving one egg, sliced for garnish).
Place potatoes, eggs, and remaining ingredients into a large bowl and stir gently until thoroughly combined.
Place in serving bowl, smooth out, and top with egg slices.
Cover and refrigerate until ready to serve.