Tequila Sunrise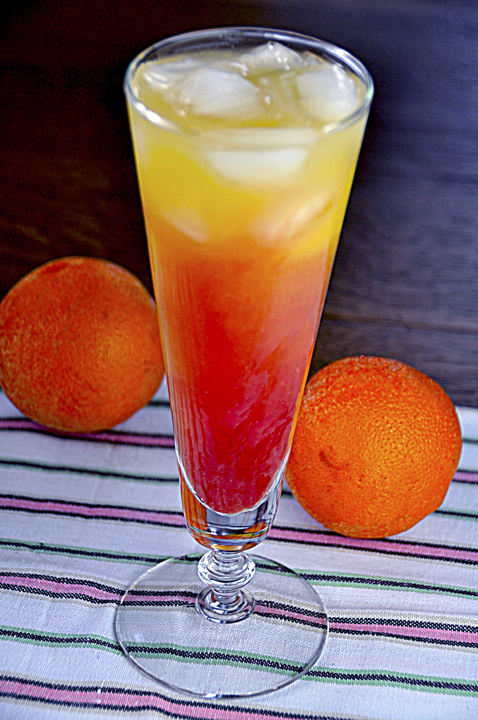 1.5 fluid ounce of tequila
¾ cup freshly squeezed orange juice
ice cubes
½ (1.5 fluid ounce) grenadine syrup
1 slice orange, for garnish, optional
1 maraschino cherry for garnish, optional
Pour tequila in a highball glass that has been filled with ice, and top with orange juice. Stir.
Add grenadine by tilting glass and SLOWLY pouring grenadine down side by flipping the bottle vertically very quickly.
Allow it to settle to the bottom of the glass (be patient).
Garnish with a slice of orange, and a maraschino cherry (optional).
Do not stir.