Fruity Pebble Easter Eggs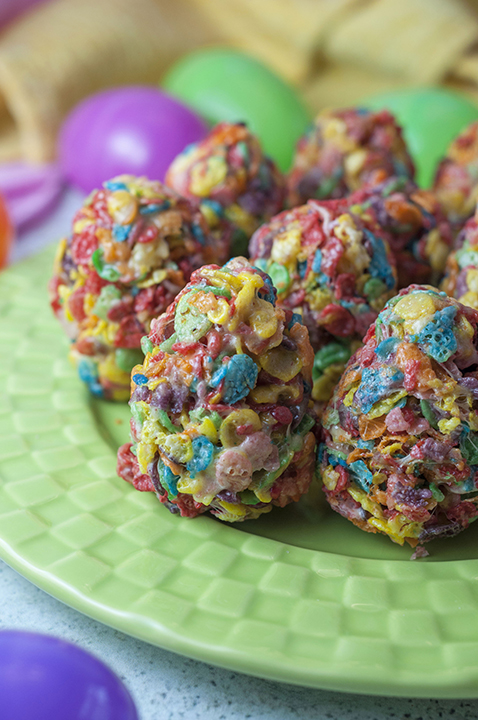 ¼ cup butter (half of one stick)
10 oz bag of marshmallows
5 cups Fruity Pebbles cereal (or other cereal of choice)
In a large saucepan melt butter over medium heat. Don't let it burn!
Add marshmallows and stir constantly until melted.
Pour in the cereal and mix to incorporate everything.
Spray plastic eggs with cooking spray (the ones that split vertically work the best). OR USE YOUR HANDS TO SHAPE EGGS.
You could just use 1 or 2 eggs for this process to make them all as the cereal does not take long to take the shape of the egg. That way you only dirty a couple eggs.
Spoon the cereal mixture into each half of the egg then close egg to form shape. Pop cereal out after about 10 seconds. You can also do this by hand without the plastic eggs.
Recipe by
Wishes and Dishes
at https://wishesndishes.com/fruity-pebble-easter-eggs/