Pecan Nutella Brownies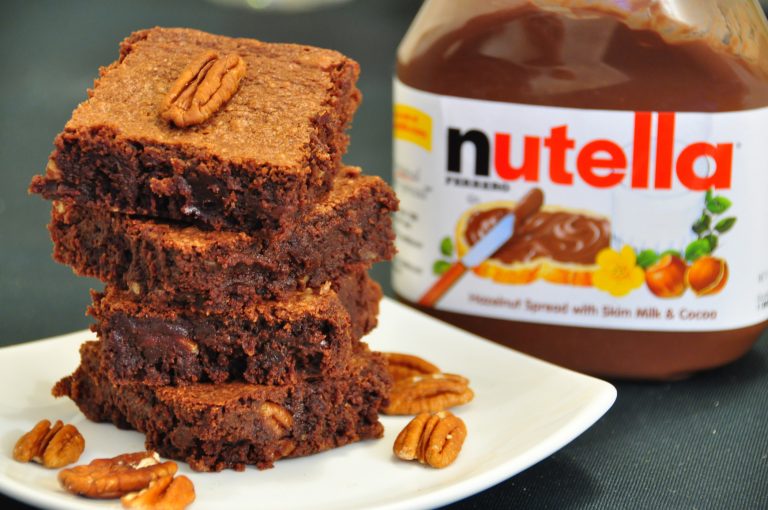 1 stick unsalted butter
½ cup cocoa powder
¾ cup sugar
½ cup Nutella
3 oz dark chocolate, melted
2 eggs
½ cup all-purpose flour
½ teaspoon salt
Zap 1 stick of butter + ½ cup of cocoa powder in the microwave for 1 minute. Whisk very well.
When it's nice & smooth, add ¾ cup sugar + ½ cup Nutella + 3 oz melted dark chocolate.
Whisk in 2 eggs. Sift together ½ cup flour + ½ teaspoon salt.
Dump the flour mixture over the chocolate mix & fold gently with a rubber spatula.
Fold in chocolate chips/chunks/chopped nuts of your choice. Pour into 8x8 inch greased pan.
Bake at 350F for 20-25 min.
Cool & slice into bars.