Peanut Butter Pie Ball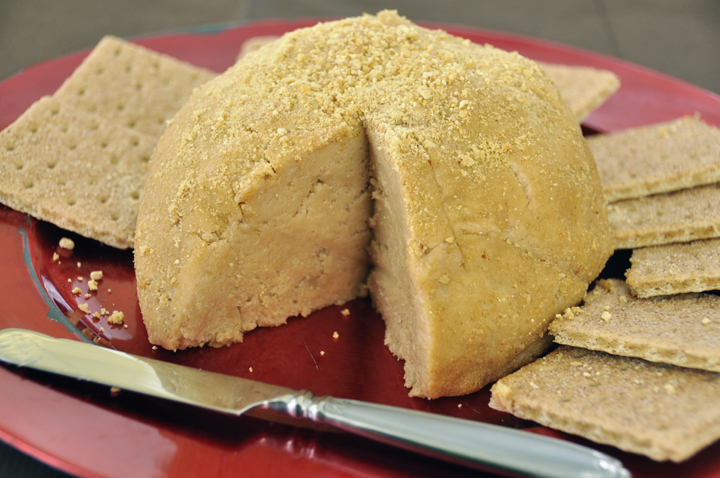 1 package (8 ounces) cream cheese, softened to room temperature
1 cup powdered sugar
¾ cup creamy peanut butter (NOT all-natural – too oily)
3 tablespoons packed light brown sugar
Graham Cracker crumbs, for rolling the ball in (about 1 cup)
Graham crackers, teddy grahams, and/or apple slices for dipping
Beat cream cheese, powdered sugar, peanut butter and brown sugar in large mixer bowl until blended.
Spoon onto a large piece of plastic wrap; bring up all four corners and twist tightly forming into a ball shape.
Freeze for 1 hour 30 minutes or until firm enough to keep its shape.
Place graham cracker crumbs in a flat dish.
Remove plastic wrap from ball and roll ball in graham cracker crumbs to completely cover, pressing them into the ball if necessary to hold them in place.
Place ball on serving dish; cover and freeze for 2 hours or until almost firm. (Can be made ahead. If frozen overnight, thaw at room temperature for 20 to 30 minutes before serving.)
Serve with graham crackers/graham cracker sticks, pretzel sticks, vanilla wafers, teddy grahams, or apple slices for dipping or spreading.