Red Velvet Oreo Cookie Dip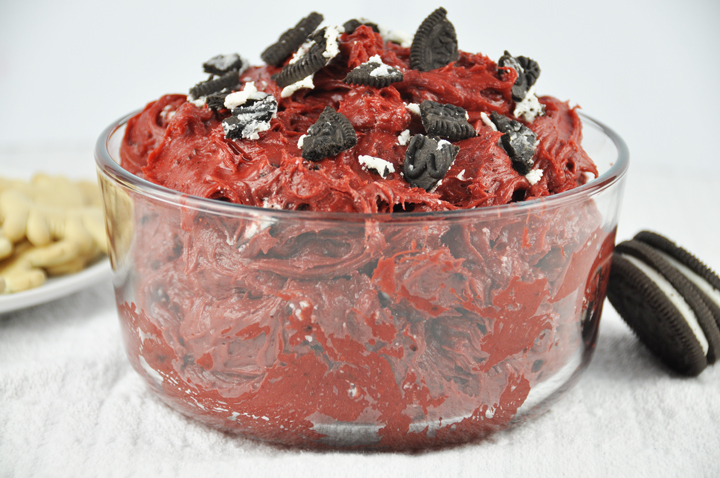 Serves:
approximately 4 cups of dip
8 oz. cream cheese, softened to room temperature
½ cups unsalted butter, softened to room temperature
2 cups red velvet cake mix
2 cups powdered sugar
4 tbsp. milk (add an extra tablespoon if you want it thinner)
8 Oreo cookies, crushed
2 additional Oreo cookies, crushed, for topping
Dippers of choice (see below)*
In the bowl of a stand mixer (or use a hand mixer), beat together the cream cheese and butter until smooth.
Beat in the red velvet cake mix, 1 cup at a time. Add 2 tbsp. of milk alternately, if necessary, to keep consistency smooth.
Whisk in the powdered sugar, 1 cup at a time, alternately with remaining tablespoons of milk.
Continue adding powdered sugar and milk until it reaches a consistency and a sweetness that you like.
Mix in 8 crushed Oreos.
Sprinkle the 2 additional crushed Oreos on top before serving.
Recipe by
Wishes and Dishes
at https://wishesndishes.com/red-velvet-oreo-cookie-dip/