Creamy Bacon and Cheese Dip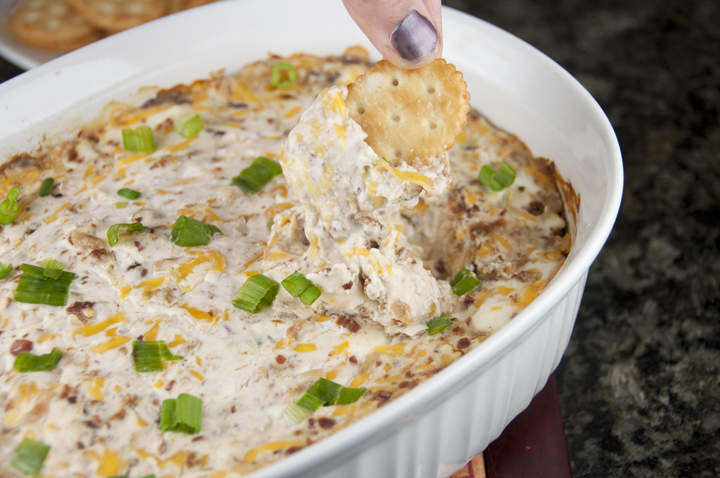 16 ounces sour cream
8 ounces cream cheese, softened
2 cups shredded Sharp Cheddar cheese
1 3 oz. jar Bacon Bits (I used Hormel 100% Bacon Bits)
1 cup green onions, chopped (use the white parts for dip and the green for topping right before serving)
1 envelope dry onion soup mix
crackers or assorted vegetables, for dipping
Preheat oven to 400°F.
In a mixing bowl, stir together sour cream and cream cheese.
Fold in shredded cheese, bacon bits, green onions and onion soup mix.
Pour into a 1.5 or 2-quart ungreased baking dish.
Cover and bake in oven for 25 to 30 minutes or until hot and bubbly.
Once out of the oven, sprinkle some of the green onion on top for a nice presentation!
Serve with crackers and/or assorted fresh vegetables.
Recipe by
Wishes and Dishes
at https://wishesndishes.com/creamy-bacon-cheese-dip/