Candy Cane Puppy Chow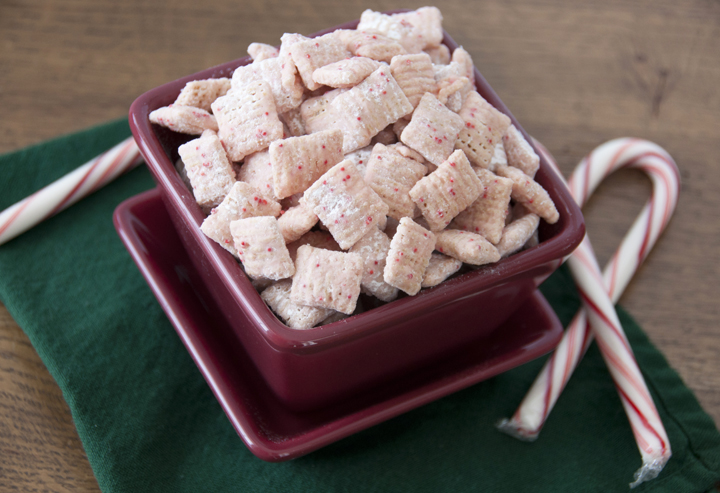 6 cups rice Chex cereal
1 Tbsp shortening
1 bag (10 ounces) Candy Cane Hershey's Kisses
1 and ½ cups powdered sugar
In a gallon size freezer bag, pour in the powdered sugar. Set aside. Pour the rice chex into a large bowl.
In a double boiler (can also use microwave), melt the Hershey's kisses until smooth and creamy. If the mixture seems too thick, you can add the shortening to thin it out a little (I did this).
Pour the melted kisses over the chex cereal in the bowl and stir until evenly coated.
Stir carefully as not to break the chex Add the cereal to the bag with the powdered sugar and shake until all of the rice chex are evenly coated.
Put some candy canes around the bowl when serving, for decoration.