Fresh Apple Pie Dip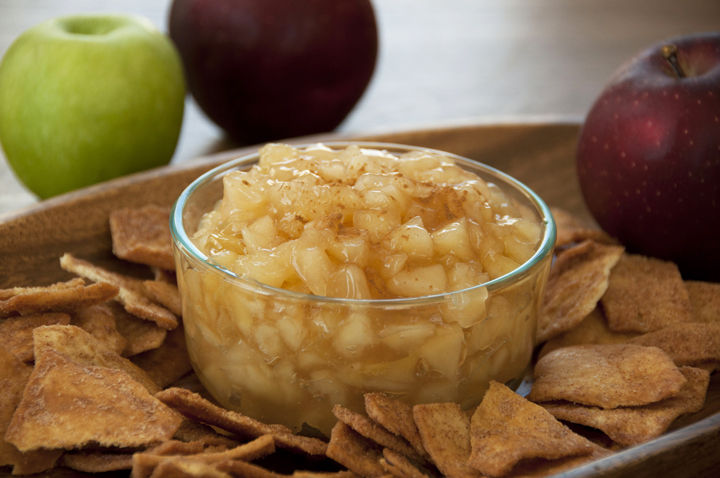 2 cups peeled, cored, and diced apples (I used this apple peeler)
2 tbsp fresh lemon juice
3 tbsp brown sugar
¼ tsp cinnamon
1 tsp cornstarch dissolved in 1 tsp water
You can either cook this on the stove-top or the microwave.
Combine all the dip ingredients in a small pan/ microwaveable bowl except the cornstarch-water mixture.
Heat for a few minutes until it's boiling and has extracted juice from the apple.
Add cornstarch-water mixture to the "sauce"
Put back in the microwave/stove top until boiling and the sauce has thickened.
Set aside. You can serve this warm or chilled. It doesn't matter. It will taste delicious.
Sprinkle a little more cinnamon on top right before serving (optional, but looks nice).
Serve with cinnamon-sugar pita chips!
Serving size:
4-6 servings