Pumpkin Spice Puppy Chow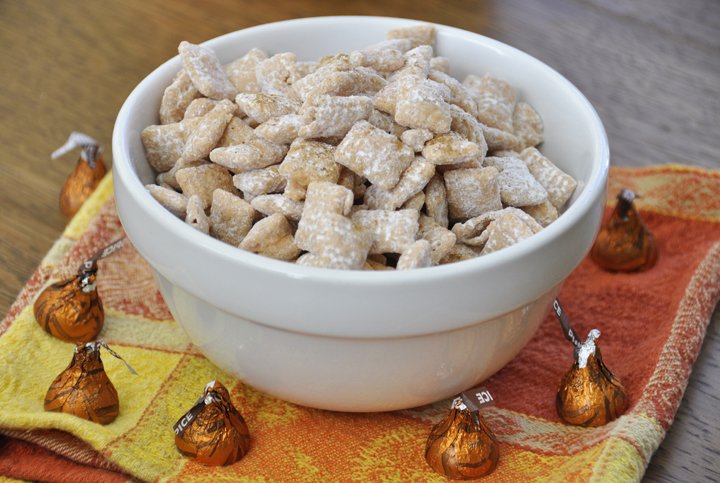 1 10 oz bag pumpkin spice Hershey's kisses
1 Tbsp shortening
8 cups Rice Chex cereal
1½ cups powdered sugar
1 Tbsp pumpkin pie spice, plus more for sprinkling
In a gallon size freezer bag, combine the powdered sugar and 1 Tbsp pumpkin pie spice. Set aside. Pour the chex into a large bowl.
In a double boiler, melt the pumpkin spice kisses until smooth and creamy. If the mixture seems too thick, you can add the shortening to thin it out a little (I did this).
Pour the melted kisses over the chex cereal and stir until evenly coated. Add the cereal to the bag with the powdered sugar and shake until all of the rice chex are coated.
Sprinkle with a little extra pumpkin pie spice before serving.