Crock Pot Root Beer Pulled Pork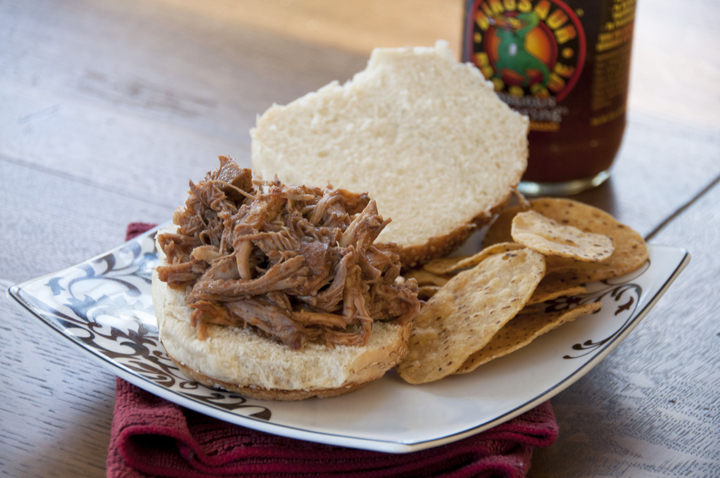 1 (3-4 pound) bone-in pork shoulder or butt
1 large bottle of root beer (about 1 liter - NOT diet)
1 (18 ounce) bottle of your favorite barbecue sauce, more if you like a lot
8 hamburger buns, split and lightly toasted
Trim the fat off the pork as best you can. I rub some salt, pepper, and garlic salt on it (this is optional, but gives extra flavor).
Place the pork shoulder/butt in a slow cooker; pour the root beer over the meat - pour enough of it to cover the meat or almost cover it. Cover and cook on low until well cooked and the pork shreds easily, 6 to 7 hours.
Drain the liquid very carefully. Shred the meat with 2 forks and discard bone. Place the pork back into slow cooker and stir in barbecue sauce, as much as you like so that it's not dry at all and keep the slow cooker on the LOW setting until ready to serve (one half hour to an hour is great, it gives the meat time to soak up the sauce).
Turn to warm setting until ready to serve. Spoon onto hamburger buns. Serve with a side of baked beans, cole slaw or sweet potato fries!
Recipe by
Wishes and Dishes
at https://wishesndishes.com/crock-pot-root-beer-pulled-pork/