Baked Cheese Fondue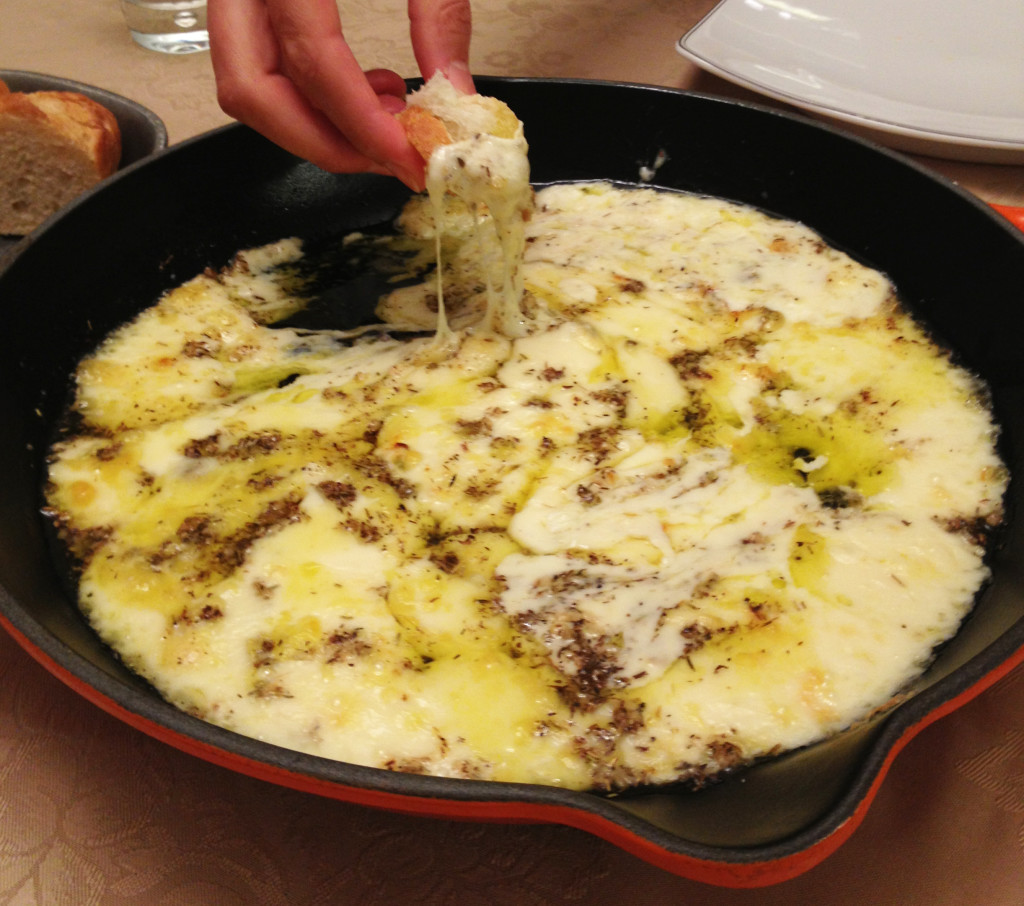 1 and ½ pounds Italian Fontina cheese, rind removed and diced in 1 inch cubes (I used Fontina Val d'Aosta)
¼ cup good quality olive oil
6 garlic cloves, thinly sliced
1 tablespoon minced fresh thyme leaves
1 teaspoon minced fresh rosemary leaves
1 teaspoon kosher salt
1 teaspoon freshly ground black pepper
1 crusty French baguette, for dipping (sliced into ¼ inch pieces)
Preheat the broiler and position the oven rack 5 inches from the heat.
Distribute the cubes of Fontina cheese evenly in a 12-inch cast-iron skillet or pan. Drizzle on the olive oil. Combine the garlic, thyme, and rosemary and sprinkle it over the cheese and olive oil. Sprinkle with the salt and pepper and place the pan under the broiler for 6 minutes, until the cheese is melted and bubbling and starts to brown a little.
Serve the baked Fontina family-style-right out of the oven in the cast-iron pan with crusty chunks of bread for everyone to dip. Be sure to warn people that the pan will be hot!
Tip: Don't heat the cheese beyond its melting point as cheese tends to ball up at higher temperatures. Also don't let the cheese cool down too much before serving, as it tends to get stringier and tougher as it cools.