Beer Cheese Fondue Dip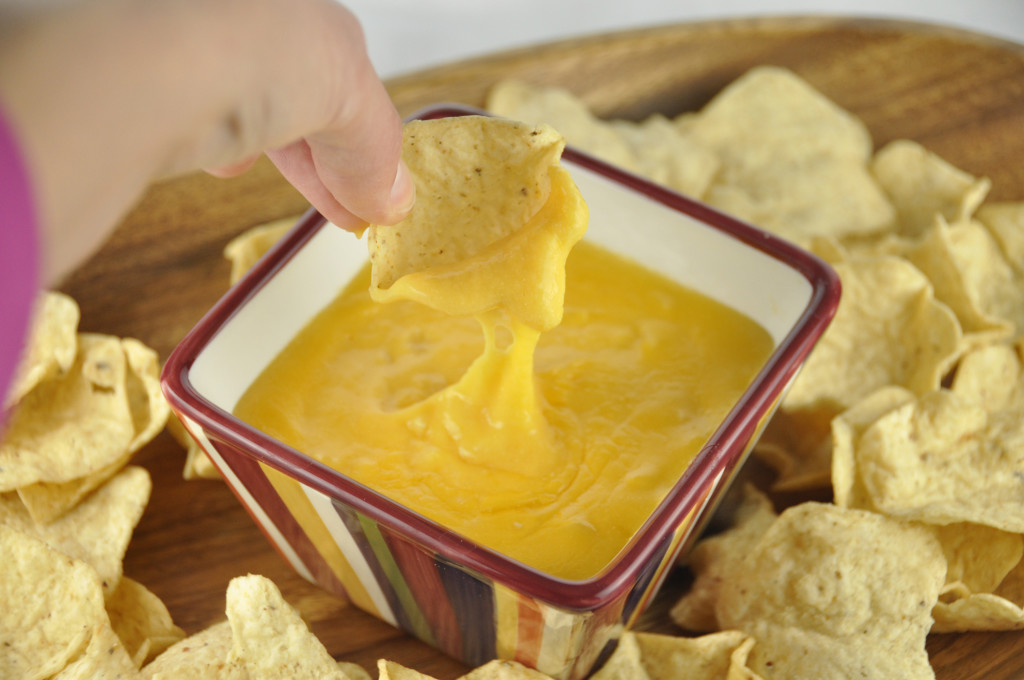 ¼ cup chopped onion
1 tablespoon butter
1 teaspoon minced garlic
4 cups (16 ounces) shredded cheddar cheese
1 cup beer or nonalcoholic beer
1 tablespoon all-purpose flour
¼ teaspoon ground black pepper (can be omitted)
3 to 4 tablespoons half-and-half or heavy cream
In a small saucepan, melt the butter and saute onion in butter until tender. Add garlic; cook 1 minute longer. Stir in beer.
Bring to a boil and then reduce heat to medium-low. Toss cheese with flour and pepper; stir into saucepan until completely melted.
Stir in 3-4 tablespoons cream.
Transfer to a small fondue pot or 1-1/2 or 2 qt. slow cooker. Keep warm for best results; add additional cream or more beer if fondue thickens too much.
Serve with toasted bread cubes, chips, pretzels, or other dipper of choice.