Ground Turkey Stroganoff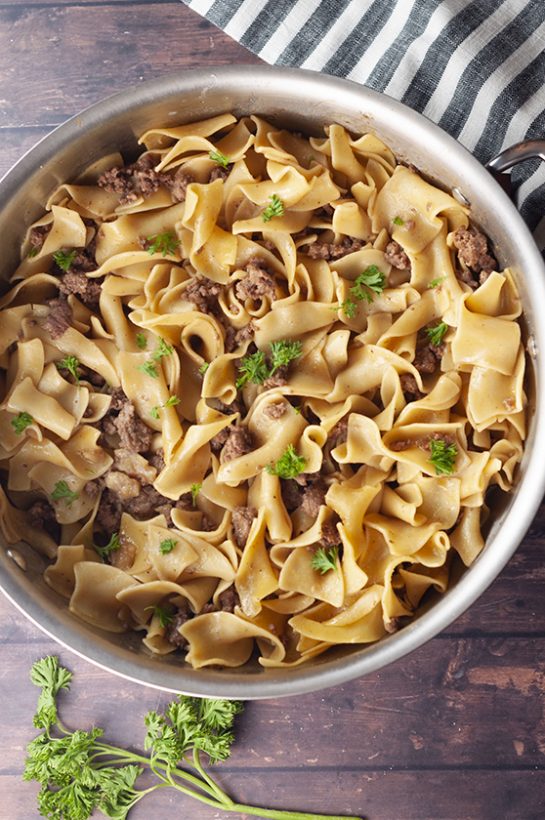 8 ounces wide egg noodles, uncooked
Cooking spray
1 pound ground turkey
8 ounces mushrooms, sliced
½ cup chopped onion
2 garlic cloves, minced
1 (12 ounce) jar beef gravy
½ cup sour cream
2 tablespoons red cooking wine
¼ teaspoon salt
¼ teaspoon pepper
Cook egg noodles according to the directions on the package.
While the noodles are cooking, set large skillet over medium heat and spray generously with cooking spray.
Add turkey, mushrooms, onion, and garlic to the skillet and allow to cook until meat is no longer pink, breaking up the meat as it cooks.
Add gravy, sour cream, red cooking wine, salt, and pepper to the skillet. Cook over medium-high heat for 5 minutes, or until thickened, stirring occasionally. Turn off heat and let stand 2-3 minutes.
Serve warm!