Butterscotch Blondies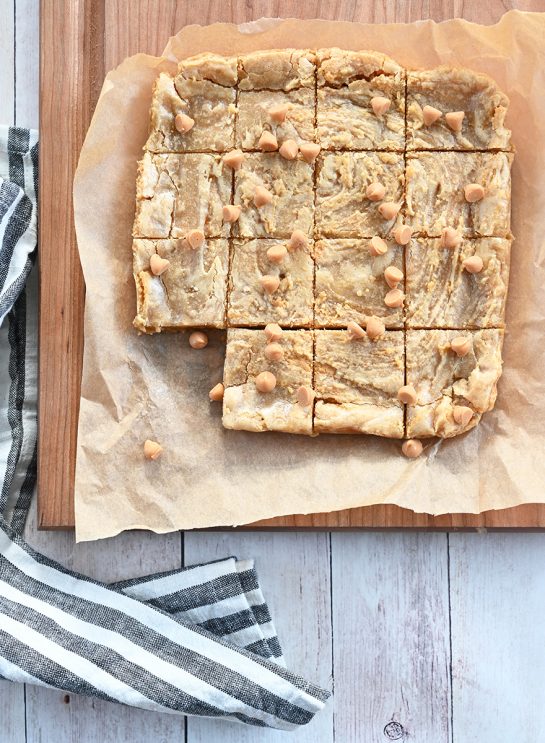 ½ cup unsalted butter
1 cup light brown sugar, packed
1 large egg
1 tsp vanilla extract
¼ tsp salt
1 cup all-purpose flour
1 cup butterscotch chips
Preheat oven to 350 degrees F.
Line an 8x8 inch baking pan with parchment paper.
Melt butter in a small saucepan.
In a medium bowl, stir melted butter and brown sugar until blended.
Add egg, vanilla, and salt and mix well.
Add flour and stir until completely and fully mixed together.
Fold in butterscotch chips.
Spread batter evenly into lined pan; bake 20-25 minutes until the edges look slightly browned. Middle should look slightly underdone - this is normal.
Move pan to wire rack to cool blondies in pan. Cut into squares once cooled and enjoy!