Blueberry Banana Bread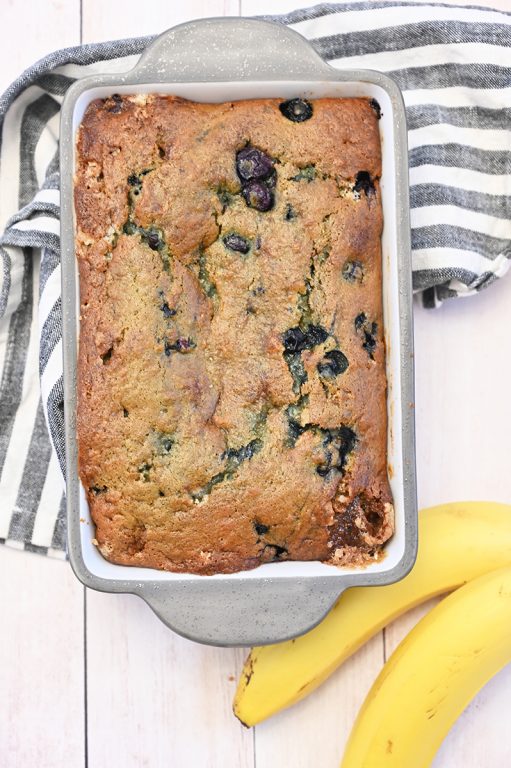 Recipe type:
Dessert, Breakfast
½ cup butter (1 stick), softened to room temperature
1 cup white sugar
2 eggs
1 tbsp vanilla extract
2 ripe bananas, mashed
2 cups all-purpose flour
1 teaspoon baking soda
1 teaspoon baking powder
½ teaspoon salt
1 teaspoon lemon zest
1¾ cups blueberries, fresh or frozen
Preheat oven to 350 degrees. Grease loaf pan.
In the bowl of a stand mixer (or use hand-held mixer), cream together butter and sugar until light and fluffy.
Add eggs, one at a time, and mix until combined.
Beat in vanilla extract.
Stir in ripe bananas, mixing until combined.
In a large mixing bowl, combine flour, baking soda, baking powder, lemon zest and salt and stir until combined.
Slowly add flour mixture to banana mixture until just combined.
Toss blueberries in a coating of flour (to prevent them from sinking) and stir gently into the batter.
Pour batter into greased loaf pan.
Bake for about 60 minutes or until a toothpick/knife inserted comes out clean. Oven all vary - you may need 10 minutes more or less in the oven.
Let cool completely before removing from pan. Enjoy!