Lucky Charms Layer Cake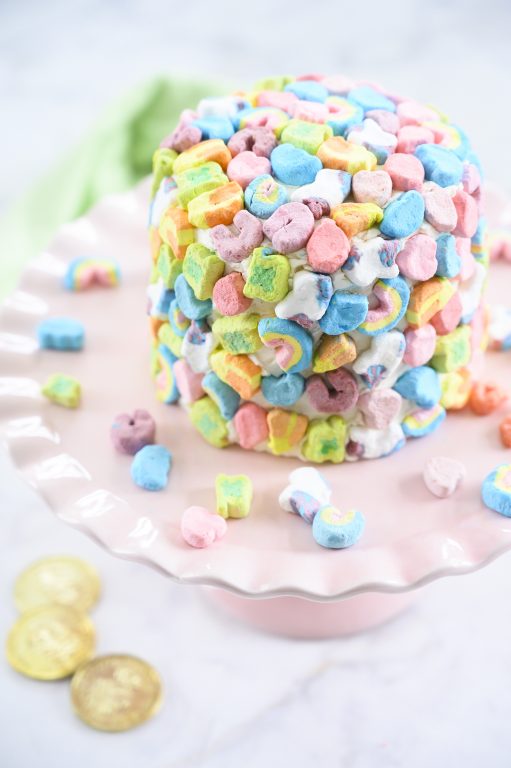 2¼ cups cake flour
2½ tsp. baking powder
¾ tsp. salt
½ cup butter (softened to room temperature)
1⅓ cup sugar
2 teaspoons vanilla
3 egg whites, not beaten
1 cup milk
Grease two 8 inch layer round cake pans (or 4 mini cake pans), line with wax or parchment paper, then spray paper with nonstick spray.
Preheat oven to 375 degrees F.
Sift flour, measure, re-sift three times with baking powder and salt.
Cream butter until smooth.
Add sugar gradually, creaming thoroughly. Stir in vanilla.
Add egg whites in two portions and beat until fluffy.
Add flour and milk alternately, beginning and ending with flour, beat with wooden spoon until smooth after each addition.
Pour into prepared pans.
Bake 20 -22 minutes or a knife or toothpick inserted into the center of the cake comes out clean.
Cool in pan before transferring to a wire rack to cool completely.
Frost cooled cake with frosting of your choice.