Macaroni Coleslaw Salad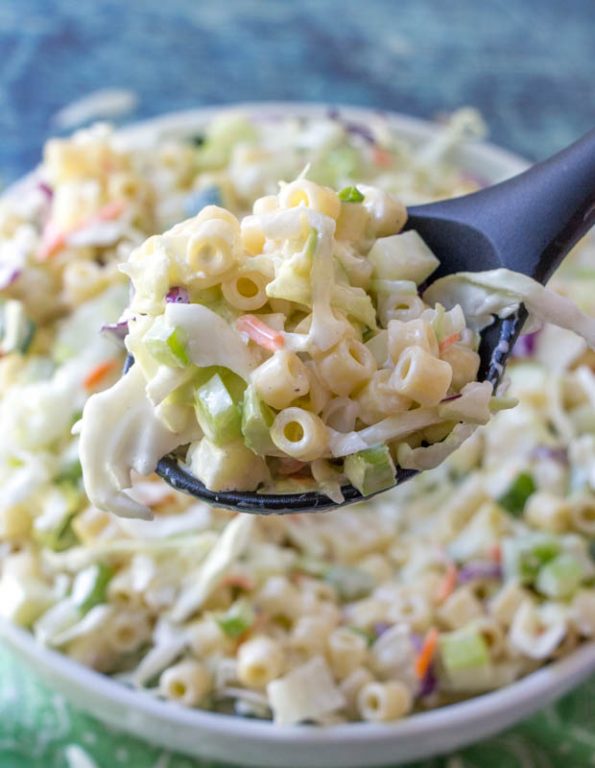 1 package (7 ounces) ring macaroni or ditalini
1 package (14 ounces) coleslaw mix (the colorful mix)
1 medium white onion, finely chopped (can also used scallions)
2 celery stalks, finely chopped
1 medium cucumber, finely chopped
1 medium green pepper, finely chopped
1 apple, chopped
1 and ½ cups mayonnaise
⅓ cup sugar
¼ cup apple cider vinegar
½ teaspoon salt
¼ teaspoon pepper
Cook macaroni in a large pot according to package directions; drain and rinse in cold water to stop the cooking process.
Transfer to a large serving bowl; add the coleslaw mix, onion, celery, cucumber, green pepper and apple.
In a small bowl, whisk the dressing ingredients. Pour over salad; toss to coat.
Cover and refrigerate for at least 1 hour prior to serving. Enjoy!