Grilled Beer Brats with Mango Lime Salsa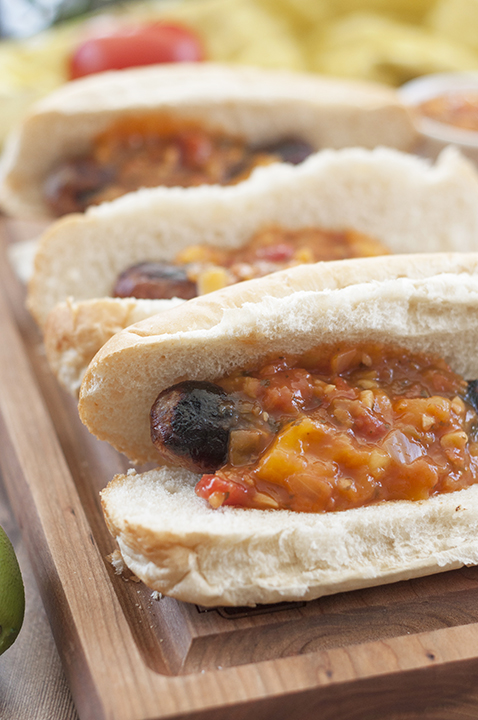 1 package Johnsonville Brats, Original
2 dark beers
1 large yellow or white onion, sliced
1 Mango, chopped, peeled, and diced
½ Medium Red Onion, diced
1 Jalapeno, seeded and finely chopped
Fresh Cilantro, chopped
1 lime, juiced
⅛ tsp salt
⅛ tsp sugar
To a large pot, add the beer, chopped onion and bratwurst; boil. Lower heat and cook for 1 hour.
Remove from pot; grill brats on your grill for 2-3 minutes on each side. Place in hoagie buns (or buns of choice) and top with the mango lime salsa.
Combine mango, red onion, jalapeno, and cilantro. Squeeze in lime juice and add salt and sugar. Stir to combine. Refrigerate. Spoon on top of brats, sausage, etc. Scoop up any leftovers with tortilla chips!
Recipe by
Wishes and Dishes
at https://wishesndishes.com/grilled-beer-brats-with-mango-lime-salsa/