Easy Beef Nacho Soup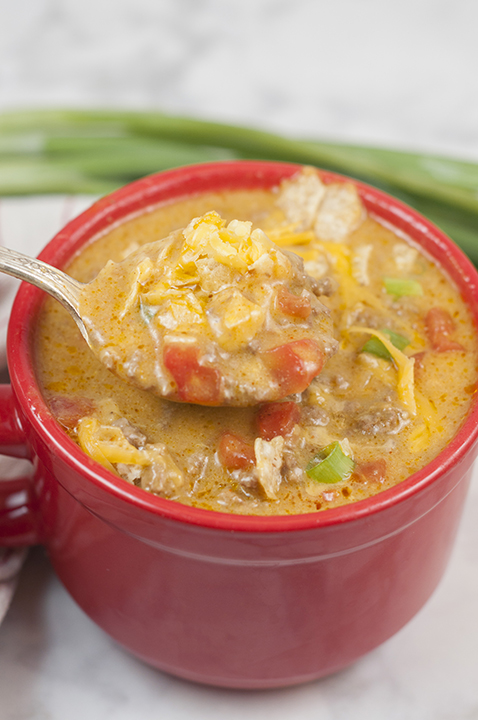 Recipe type:
Dinner, Lunch
1 lb ground beef
1 package Taco Seasoning Mix
1 can (10¾ oz) condensed nacho cheese soup (Campbell's makes this)
1 can (10 oz) diced tomatoes and green chiles (Rotel), undrained
1 can whole kernal corn, drained
1 and ½ cups milk
¾ cup shredded sharp Cheddar cheese
Crushed corn tortilla chips, extra cheese, avocado, sour cream, whatever you like for topping
In a medium saucepan, cook ground beef over medium-high, stirring occasionally, until thoroughly cooked; drain any excess grease.
Reduce heat to medium.
Stir in remaining ingredients with the exception of the shredded cheese and toppings.
Cook 10-15 minutes or until heated through, stirring frequently to prevent it from burning on the bottom. Stir in shredded cheese.
Fill bowls and top with extra shredded cheese, tortilla chips, sour cream, or any extra toppings you choose. Enjoy!