Baked Parmesan Crisps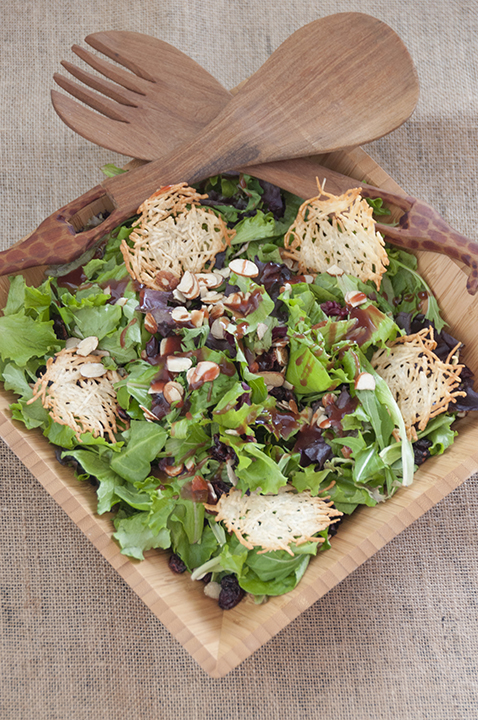 12 tablespoons Parmesan cheese shredded (fresh Parmesan is best)
Preheat oven to 400°F.
Place each tablespoon of cheese on parchment paper or silicone lined baking sheetabout 1 to 2 inches apart. Shape them in circles as best you can.
Bake about 3-5 minutes. Edges should be browned, but not burned. Watch carefully toward the end to prevent burning.
Remove from oven and allow to cool on rack. Store in airtight container or add straight to soup or salad.