Baby Chick Mini Cheese Balls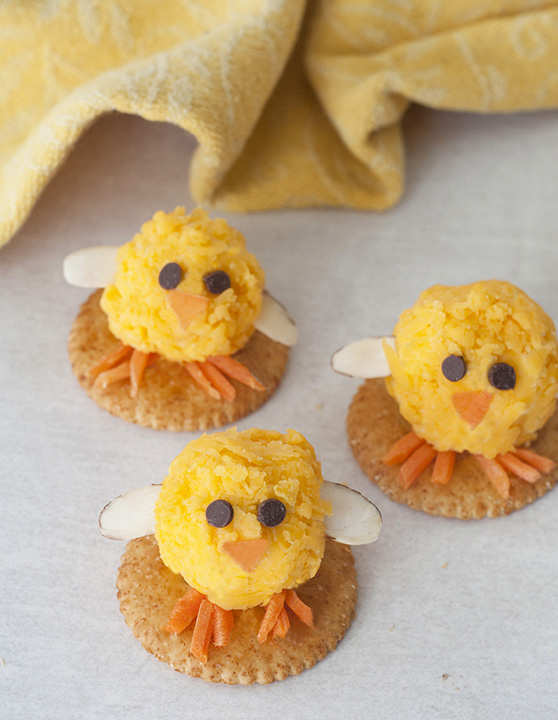 1 block of cream cheese, softened to room temperature
1 cup finely shredded sharp cheddar cheese (you don't want big pieces)
⅓ cup bacon, cooked and crumbled into very small pieces
Sea salt and black pepper, to taste
Almond slivers, for wings
5-6 olives, cut into small pieces, for the eyes
Shredded carrot or flat carrot pieces, for the feet and nose
Your favorite crackers
In a mixing bowl, beat cream cheese, cheese, and bacon together with a mixer (can just use a spoon).
Scoop and roll mixture into small round balls. Roll around until coated in finely shredded cheese.
Cut small triangles of carrot for the nose and small pieces of carrot shreds for the feet.
Put one sliver on each side of the cheese balls, pressing it in, for the wings.
Place the very small pieces of olives on for the eyes.
Store in refrigerator until ready to serve. Place on your favorite crackers just before serving. Don't refrigerate the crackers or they will get mushy!
Recipe by
Wishes and Dishes
at https://wishesndishes.com/baby-chick-mini-cheese-balls/