Homemade Egg Pasta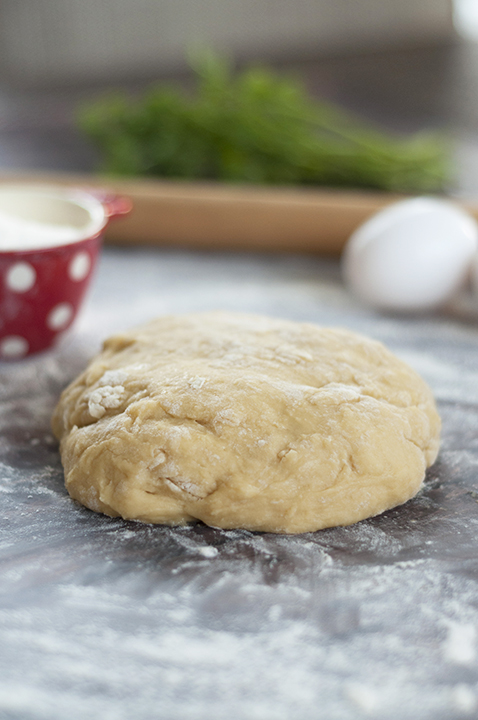 10 egg yolks (from large eggs)
Pinch of salt
½ tsp. ground black pepper
2 tsp. good quality olive oil
2 cups flour
Pour the egg yolks into your food processor fitted with the blade attachment
Add the salt, pepper, and olive oil, and pulse a few times to combine.
Dump in HALF of the flour and pulse until the eggs absorb it which will create somewhat of a thick paste.
Add the remaining flour and have the food processor spin continuously (vs. pulsing).
When the dough is ready, it will form a ball-shaped mass of flour and eggs.
If the dough is still too wet to the touch and very sticky, add extra flour - 1 tablespoon at a time so you don't end up with too much. If it seems too dry, add a small amount of water, as needed.
Take the pasta out and roll/shape according to the shape of pasta you need.
If you aren't using right away, wrap it tightly in plastic wrap and place it in the fridge for up to 6-7 days.