Whipped Ricotta Prosciutto Cracker Bites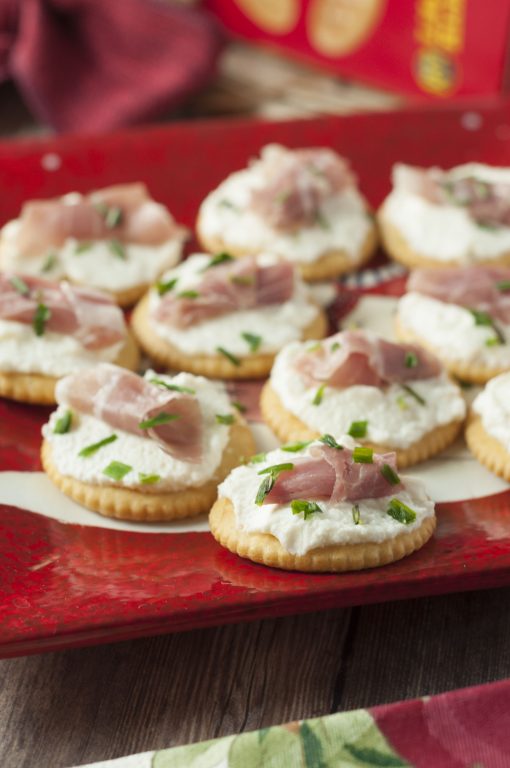 7 oz. Ricotta Cheese, whipped
2 tbsp minced garlic
1½ tsp olive oil
3 ounces Prosciutto
1 box of your favorite crackers (about 45 crackers)
Salt and pepper, to taste
Honey, for drizzling
Chives, chopped small
In a small mixing bowl, mix ricotta cheese, garlic, olive oil, and salt and pepper together until combined.
Cut prosciutto into triangles. The triangles should be small enough to top your crackers.
Using an off-set spatula or knife, spread just enough of the ricotta mixture onto each cracker, until each cracker is covered. You don't want the layer to be too thick.
Roll each prosciutto triangle into a small cone-like shape and place each on a ricotta-coated cracker.
Drizzle a small amount of honey over each. Sprinkle with chopped chives for color and a little extra flavor.
Serve immediately or crackers will tend to get soft/soggy if they sit out too long. Enjoy!
Recipe by
Wishes and Dishes
at https://wishesndishes.com/whipped-ricotta-prosciutto-cracker-bites/