Old-Fashioned Creamed Corn Casserole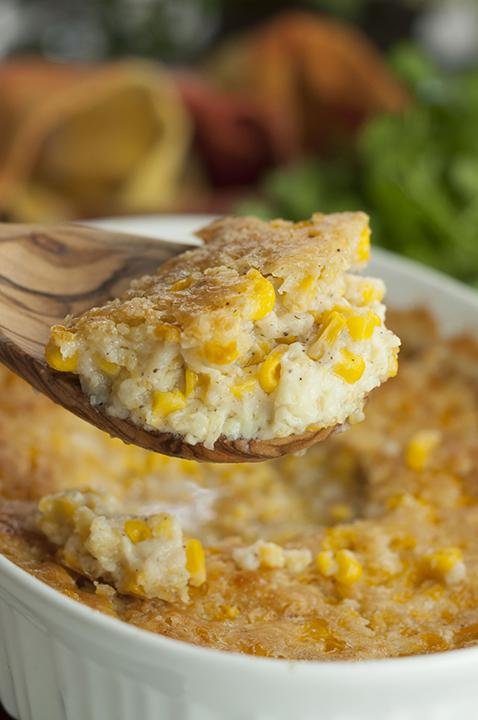 ½ cup butter, melted and cooled to room temperature
¼ cup all-purpose flour
¼ cup white sugar
2 large eggs, well beaten
¾ cup milk
1 (14.75-oz.) can whole kernel sweet corn, drained
1 (14.75-oz.) can cream style sweet corn (not drained)
½ teaspoon salt
¼ teaspoon pepper
Preheat oven to 350 degrees F.
Whisk the flour into the melted/cooled butter in a mixing bowl until mixed thoroughly.
Whisk in the sugar, eggs and milk.
Stir the creamed corn and drained whole kernel corn into the butter mixture. Season with salt and pepper (more or less, to taste).
Pour into an 8x8 baking dish.
Bake uncovered at 350 degrees for approximately 1 hour and 15 minutes, until the center is set and the corn casserole is brown and caramelized on top. Serve warm. Enjoy!
Recipe by
Wishes and Dishes
at https://wishesndishes.com/old-fashioned-creamed-corn-casserole/