Buckeye Brownies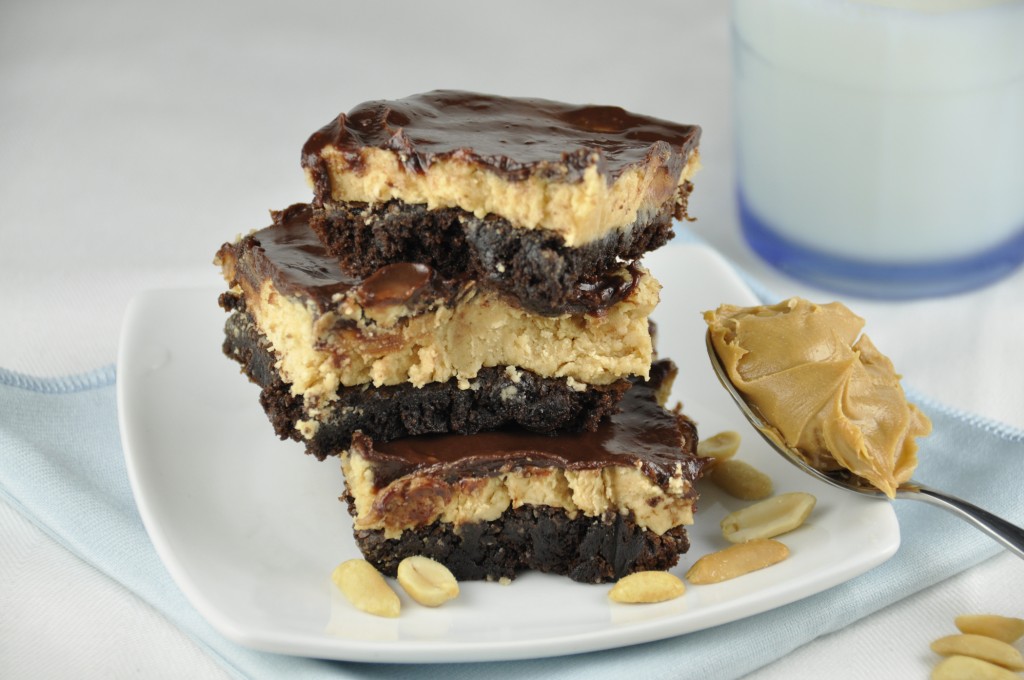 1 box mix brownies, prepared according to package directions
1 cup creamy peanut butter
½ cup softened butter
2-3 cups powdered sugar (start with 2, add more as needed)
1-2 tablespoons milk, as needed
½ cup heavy whipping cream
6 ounces semi-sweet chocolate chips
Prepare the brownies according to recipe or make brownies from a box mix. Allow brownies to cool completely.
In the bowl of a stand mixer, beat together the peanut butter, butter, and 2 cups of powdered sugar until well combined and smooth. Add more powdered sugar as needed to get the consistency you prefer. The mixture should be thick, but add a tablespoon or two of milk if needed, so that you are able to spread the mixture easily on the brownies.
Heat the cream in a small sauce pan over medium heat until it just begins to boil. Remove from heat and pour over the chocolate chips in a bowl. Whisk until the chocolate is melted.
Allow to cool for 10 minutes and then pour over the peanut butter and brownies. Smooth with a spatula and then place the brownies in the fridge to set for at least 1 hour.