Mermaid Water Rum Punch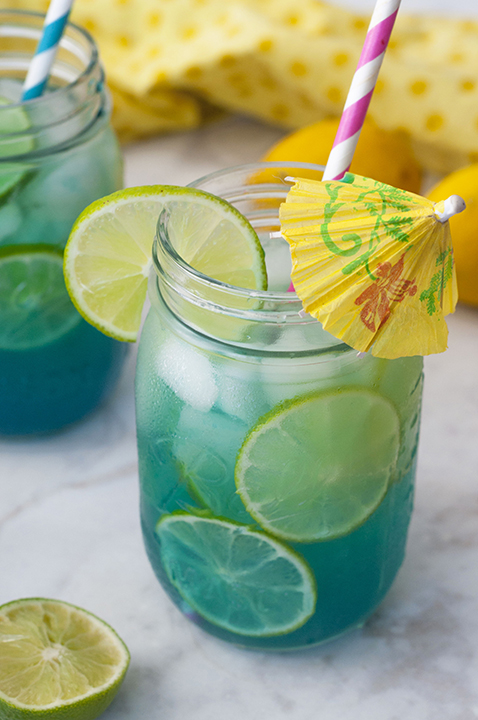 2 oz Captain Morgan Spiced Rum
2 oz Coconut Rum
6 oz Pineapple Juice
1 oz fresh-squeezed Lime Juice
Blue Curacao
Top off with Pineapple Juice
Lime slices or wedges, for garnish
Mix all ingredients together in a glass pitcher or individual glasses that have been filled with ice cubes and lime slices (optional).
Top off with extra pineapple juice to fill glasses to the top.
Add splash of blue curacao to get the nice greenish blue color.
Add lime wedges or slices, for garnish.
Note: I used these paper straws and little umbrellas for a pretty presentation.