Blueberry Muffin Smoothie + The Soulfull Project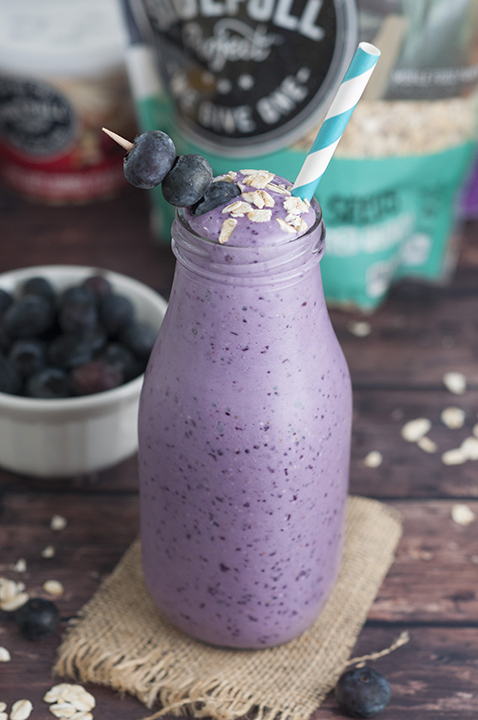 1 Blueberry Almond Multigrain hot cereal cup OR 1 cup old-fashioned oats
1½ cups frozen blueberries
1 cup vanilla Greek yogurt
½ cup almond milk
1 tablespoon raw honey
¼ teaspoon vanilla extract
¼ teaspoon ground cinnamon
Pour contents of hot cereal cup into blender OR measure oats into blender, if using plain oats.
Blend until ground into a fine powder.
Add frozen blueberries, vanilla yogurt, almond milk, honey, vanilla, and cinnamon.
Blend until smooth. Serve immediately. Makes two medium-size smoothies. I served mine in these glass dairy bottles.
Recipe by
Wishes and Dishes
at https://wishesndishes.com/blueberry-muffin-smoothie/