Irish Braised Corned Beef Brisket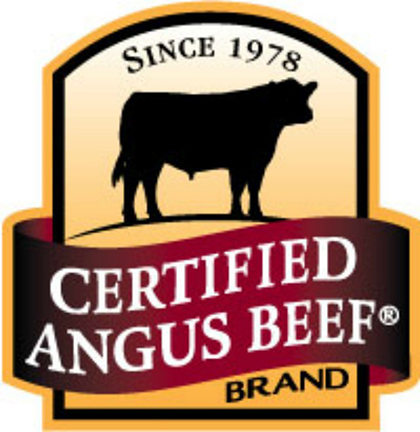 1 (3½ to 4-pound) Certified Angus Beef ® corned beef brisket flat
2 teaspoons ground coriander
1 teaspoon caraway seeds
1 teaspoon coarse ground black pepper
1 teaspoon dried thyme leaves
¼ teaspoon ground clove
2 tablespoons canola oil
1 pound carrots, peeled and cut in 1-inch chunks or use baby carrots
2 onions, cut in 1-inch chunks
6 peeled garlic cloves, cut in half lengthwise
½ head cabbage, cut into wedges
4 bay leaves
1 cup beef stock
2 tablespoons fresh parsley, chopped (optional)
Red potatoes (optional)
Rinse and pat the brisket dry with paper towel; cut into two equal pieces.
Preheat oven to 325°F.
In a small mixing bowl, combine coriander, caraway, black pepper, thyme and clove; set aside.
Heat oil in a large skillet over medium-high heat. Sear brisket until browned, fat side down first, 3-4 minutes per side.
Transfer brisket to a large roasting pan or Dutch oven.
Evenly coat all sides of brisket with spice blend.
Spread carrots, onions, garlic, potatoes, and cabbage and bay leaves evenly around and on top, add stock and cover tightly with foil or lid.
Place in oven and braise 2 hours until tender.
Slice thinly against the grain and serve with vegetables of choice and broth, garnished with parsley, if desired.
Recipe by
Wishes and Dishes
at https://wishesndishes.com/irish-braised-corned-beef-brisket/