Easy Cannoli Dip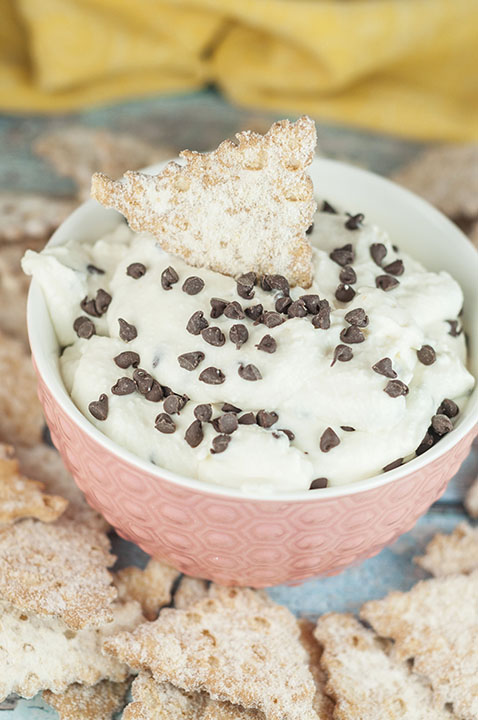 24 ounces whole milk ricotta cheese, drained
¾ cup powdered sugar
3 tablespoons mascarpone cheese
1½ teaspoons vanilla extract
¼ teaspoon fresh lemon juice
⅓ cup Mini chocolate chips, plus extra for garnish
Cannoli chips, for dipping
Combine the ricotta cheese, powdered sugar, mascarpone, lemon juice, and vanilla extract in the bowl of a stand mixer (or use a hand mixer) and beat until well combined.
Pour mini chocolate chips on top (mix in now or after it's chilled).
Cover bowl with plastic wrap and refrigerate until chilled, at least 30 minutes.
Mix in chocolate chips (if you haven't already) and sprinkle more on top for garnish.
Serve with Cannoli chips, waffle cone pieces, strawberries, Nilla wafers, Pizzelles, Teddy Grahams, Graham Crackers, or whatever your favorite dippers are.