Cupid's Crunch Chex Mix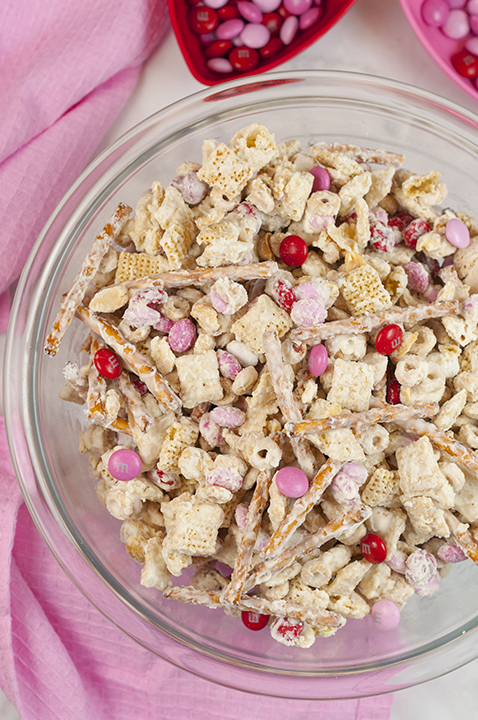 2 cups Rice Chex cereal
1 cup Cheerios
1 cup pretzel sticks
1 and ¼ cup M&M's
1 cup honey roasted peanuts
2 cups white chocolate melting discs/candy melts
1 teaspoon vegetable or canola oil
In a large bowl, mix together the Chex cereal, Cheerios, pretzels, peanuts, and M&M's
In a small bowl, mix oil and white chocolate discs together and melt in the microwave on 50% power in 20 second increments, stirring the chocolate between each burst of power.
Pour the melted chocolate over dry ingredients and carefully fold everything together.
Immediately spread mixture out onto a wax paper-lined baking sheet to dry. Break apart into chunks. Enjoy!