Ham and Cheese Stromboli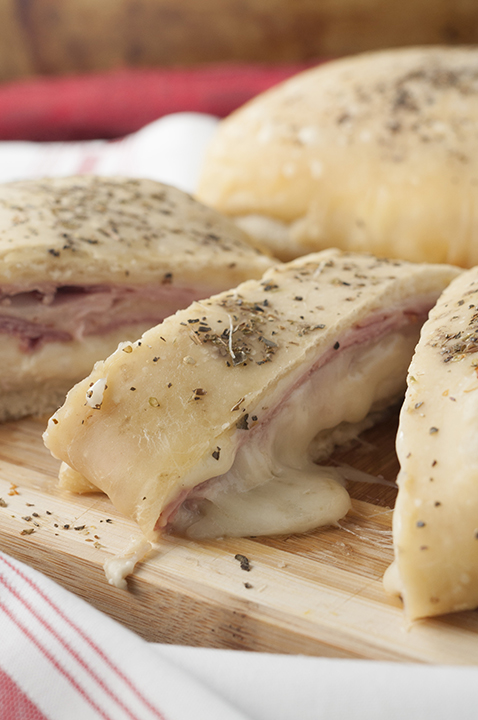 1 roll refrigerated store bought pizza dough (or use your favorite homemade recipe)
¼ cup prepared honey mustard dressing, plus extra for dipping (optional)
7-8 oz. Deli Ham, sliced thin
1½ cups shredded Mozzarella Cheese
Garlic powder
Chopped fresh or dried parsley for garnish, optional
Preheat oven to 425 degrees F. Spray a baking sheet with non-stick cooking spray.
Unroll pizza dough onto your greased baking sheet, spreading towards the edges and stretching into a large rectangle.
Sprinkle garlic powder evenly over the surface of the dough. Spread honey mustard in a thin, even layer using a pastry brush.
Evenly place the ham and cheese on top and then roll dough lengthwise folding in the sides as you go. Make sure it's sealed on the sides so the cheese doesn't all leak out.
Sprinkle top with garlic powder, then make a couple slits into the top of the dough with a knife to allow heat to escape during cooking.
Bake in preheated oven for 10-15 minutes or until golden brown on top and cheese is melted. Serve with honey mustard for dipping, if desired. Enjoy!