Italian Garlic Oven Roasted Potatoes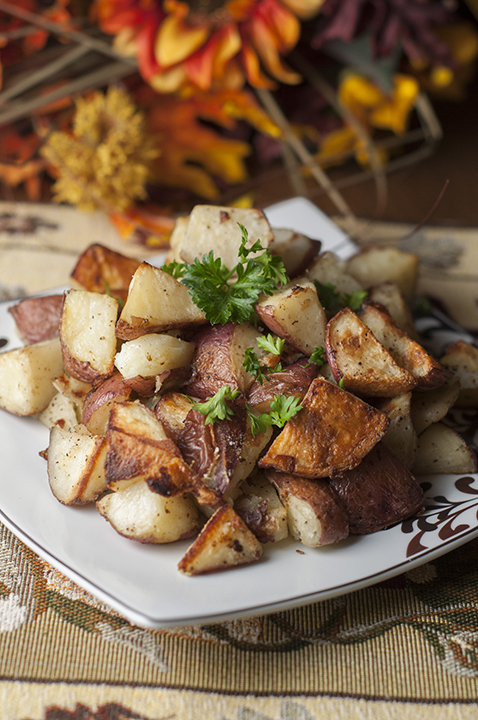 3 pounds small red or white potatoes
¼ cup olive oil
1½ teaspoons sea salt
1 teaspoon freshly ground black pepper
2 tablespoons minced garlic (about 6 cloves)
2 tablespoons minced fresh parsley
Preheat the oven to 400 degrees F.
Cut the potatoes in half or quarters (depending on size) and place in a bowl with the olive oil, salt, pepper, and garlic.
Toss with a spoon - or use your hands - until the potatoes are evenly coated.
Place the potatoes on a sheet pan/baking sheet and spread out into 1 layer. Make sure they aren't piled on top of each other.
Roast in the oven for 40-50 minutes or until browned and crisp to your liking (check at 40 or a little before just to be sure - smaller size potatoes will cook faster).
Flip twice with a large spatula during cooking so potatoes evenly brown.
Remove the potatoes from the oven, sprinkle with parsley, season to taste, and serve hot.
Recipe by
Wishes and Dishes
at https://wishesndishes.com/italian-garlic-oven-roasted-potatoes/