Pink Lemonade Margarita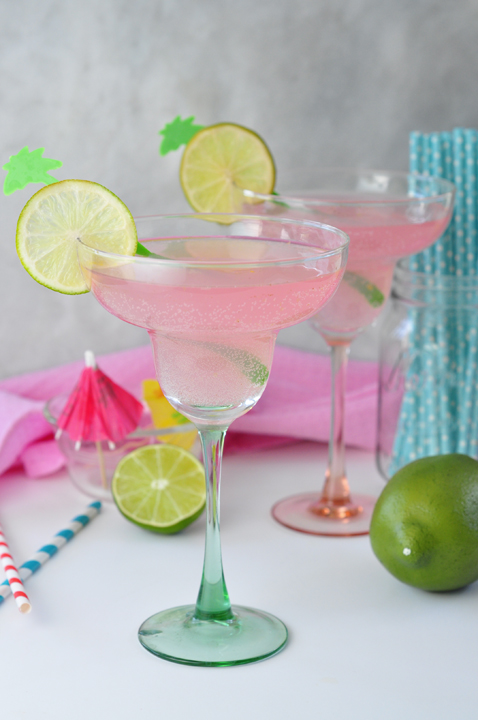 2 cups pink lemonade (prepared, not the powder)
½ cup freshly squeezed lime juice
1 cup triple sec
1 cup premium silver tequila (I used Patron)
splash or orange juice
Lime wedges for garnish
Salt for the rims, optional
Combine the first five ingredients in a large pitcher and stir.
When ready to serve, put ¼ of the mix and ice in a shaker and shake for 30 seconds (you are shaking each individual drink separately).
Serve over ice in a glass rimmed with salt or sugar and garnish with a lime wheel/wedge. Enjoy responsibly!