Dunkaroo Dip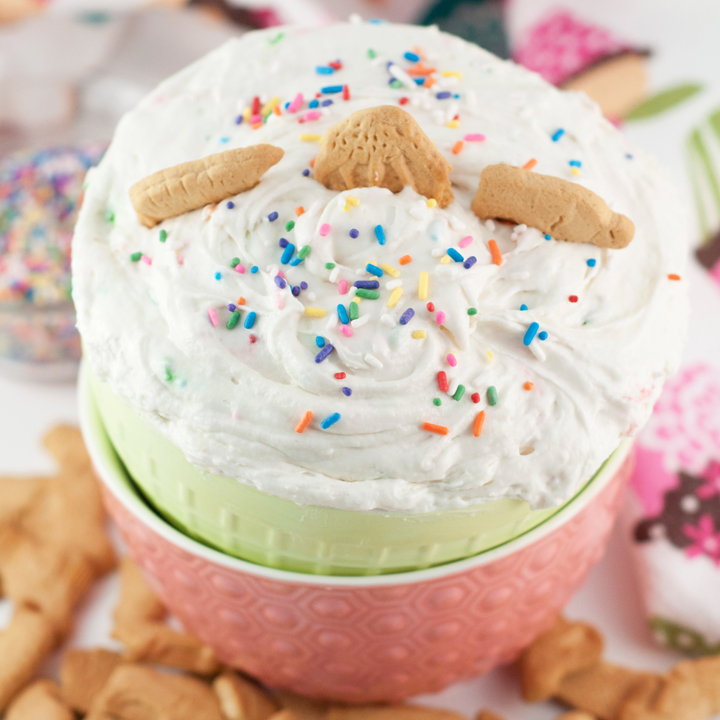 1 box Funfetti cake mix
1⅓ cup vanilla yogurt
2 cups Cool Whip
1 teaspoon vanilla extract
Sprinkles, for garnish
Mix all of the ingredients (except for the extra sprinkles) together in a bowl until completely combined and no lumps remain.
Chill in refrigerator for at least two hours (dip will be too soft without doing this step).
Garnish with extra sprinkles for a pretty presentation.
Serve with animal crackers, teddy grahams, pretzels, graham crackers, apples or Nilla Wafers. Using a variety of dippers would be the best option. Enjoy!