Peach Sweet Iced Tea and an Afternoon Tea Party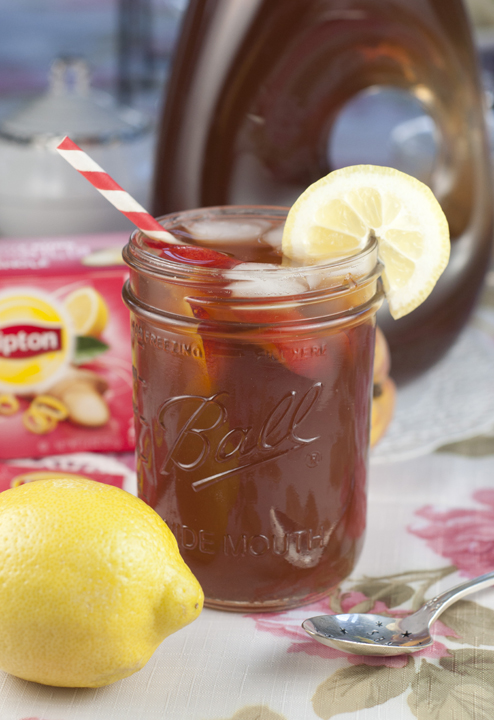 1 cup sugar
1 cup filtered water
3 fresh peaches, sliced
3 tea bags of choice (I used Lipton Lemon Ginger)
6 cups filtered water
Bring peach syrup ingredients to a boil in a pot; reduce heat to medium.
Crush peach slices as you stir to help dissolve the sugar.
Turn off the heat, cover pot, and let sit for 30 minutes.
Boil the 6 cups of water and brew tea, letting steep for about 5 minutes.
Remove tea bags and refrigerate the tea.
Strain the syrup through a fine mesh strainer to remove the pieces of peaches.
Add the homemade syrup to tea and serve it in glasses over ice.
Recipe by
Wishes and Dishes
at https://wishesndishes.com/peach-sweet-iced-tea-and-an-afternoon-tea-party/