White Cheddar Truffled Macaroni and Cheese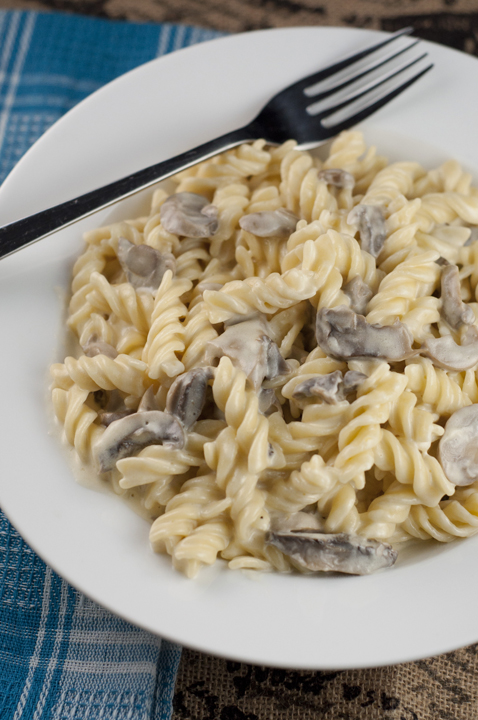 1 lb. dry cavatappi pasta
16 oz extra sharp white cheddar cheese, freshly shredded
1 pint heavy cream
¾ teaspoon Truffle Salt, divided
1 cup Shiitake or Cremini mushrooms, stems removed and caps sliced ½-inch
2 garlic cloves, chopped small
truffle oil (can use olive oil)
freshly ground black pepper, to taste
In a large pot bring salted water to a boil and cook pasta according to directions on box.
Drain the pasta and set aside.
In a sauce pan, heat 1-2 tablespoons of the oil on medium heat. Add mushrooms and garlic.
Halfway through cooking the mushrooms add ¼ teaspoon Truffle salt and stir. Continue to cook the mushrooms until they are done.
In a saucepan, heat heavy cream over medium heat. As it is just starting to boil, add cheese and stir. Turn the heat down to low and stir until the cheese is completely melted.
Add remaining ½ teaspoon of Truffle Sea Salt and stir.
Next, mix in the pasta and the mushroom with the cheese sauce and stir until mixed thoroughly. Season with pepper to taste and stir. Serve hot.
Recipe by
Wishes and Dishes
at https://wishesndishes.com/white-cheddar-truffled-macaroni-and-cheese/