Slow Cooker Grape Jelly BBQ Cocktail Meatballs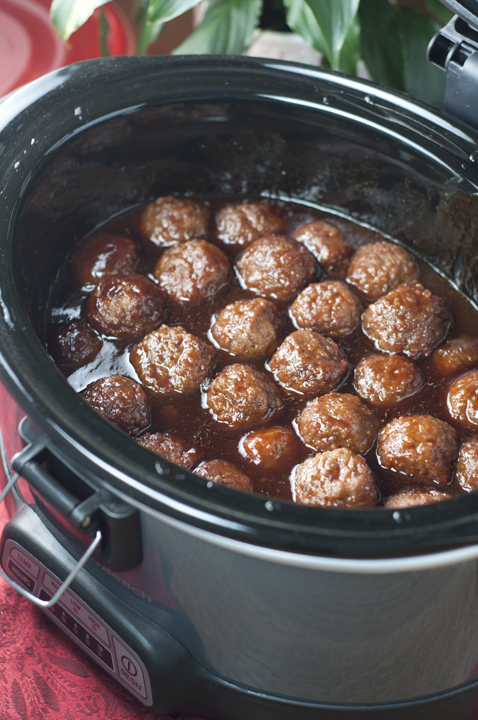 Serves:
about 60 meatballs
1 64oz bag frozen fully cooked beef meatballs (about 60) OR fully cooked homemade meatballs (using 2 pounds of ground beef, rolled small, freeze them before adding to crock pot)* ~cut recipe in half for a smaller group~
1 32 oz jar grape jelly
1 18-20oz jar of BBQ sauce
Pour sauces in your 6 quart crock pot and stir until completely combined.
Add the frozen meatballs (homemade or store-bought) and stir until they are coated with the sauce.
Cook on high for 3 hours and then turn to warm for the duration of the party/pot luck.
You can serve these as an appetizer or serve over rice with a side of veggies for a main dish.
Recipe by
Wishes and Dishes
at https://wishesndishes.com/grape-jelly-bbq-cocktail-meatballs/