Hot Chocolate Cupcakes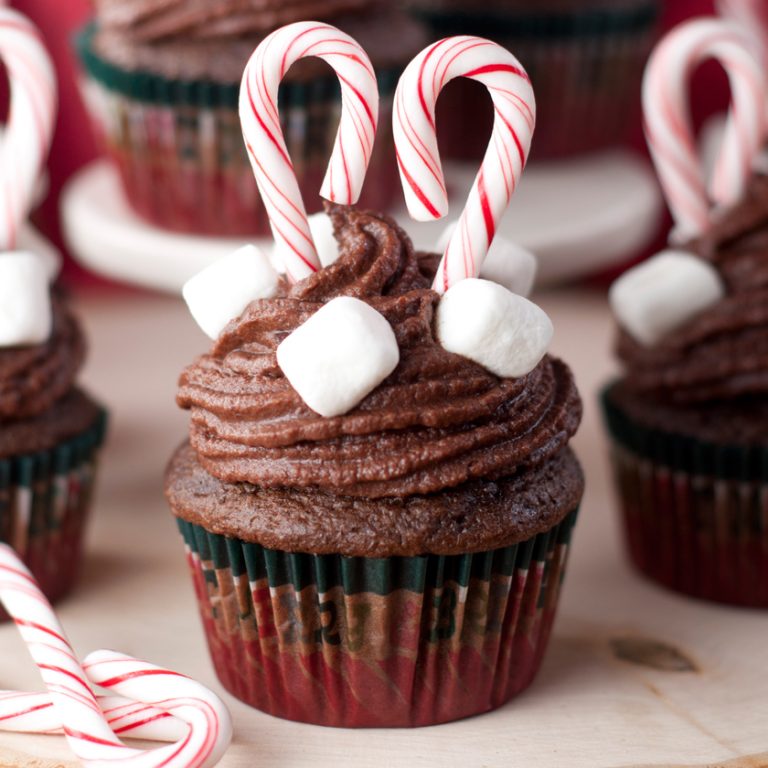 1 box Chocolate Cake Mix (15.5 ounce size) or use your favorite homemade recipe
ingredients called for on box to make cupcakes plus 1 extra egg AND substitute the water with an equal amount of milk
1½ sticks (3/4 cup) unsalted butter, softened
½ cup unsweetened cocoa powder
½ teaspoon salt
2¼ cup powdered sugar
1 teaspoon pure vanilla extract
2 tablespoons milk
½ cup heavy cream
⅓ cup powdered hot chocolate mix
Prepare cupcakes and bake according to box directions (with the extra egg and milk instead of water). You don't have to use my changes, but I think they have better texture that way.
Set aside to cool while you prepare frosting.
Using a mixer, cream together butter, cocoa powder and salt. Scrape down sides of bowel with a spatula as needed.
With the mixer on low speed, mix in powdered sugar and gradually add the milk and vanilla extract.
As the sugar begins to mix in, raise the speed of the mixer to medium/high speed to beat the frosting until smooth.
In a small separate bowl, stir together heavy cream and hot chocolate mix.
With mixer on medium speed, pour heavy cream mixture into frosting in a slow, steady stream, until you've reached your desired consistency for the frosting. I did not quite need the full amount of the heavy cream/hot chocolate mixture.
Pipe the frosting onto completely cooled cupcakes.
Garnish with mini marshmallows and mini candy canes. You can get creative with the decorating according to your liking!