2 Minute Blender Limeade + GIVEAWAY!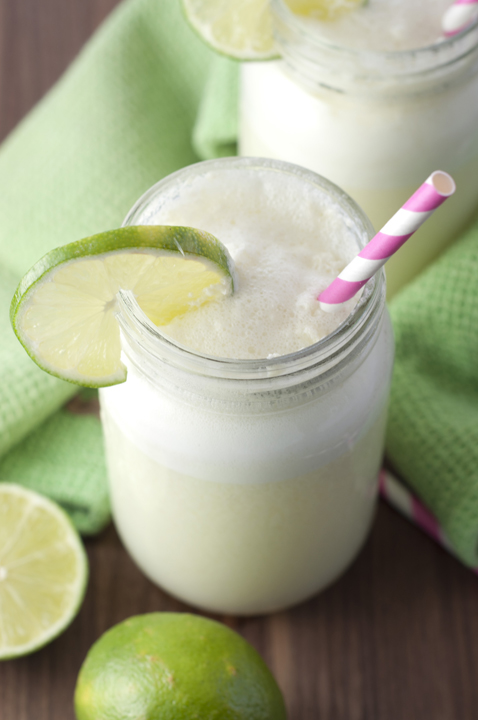 2 large limes, thin skinned
2 cups water
1 cup cold water
½ cup sugar
4 tablespoons sweetened condensed milk
Ice
Cut the limes in half and squeeze out the juice. You should have approximately ½ cup juice (add some bottled juice if you need it). Keep the rinds and set the juice aside.
In a blender, combine the juiced rinds with 2 cups of water. Blend for one minute until the mixture is coarsely mixed and frothy (about five pulses, maybe 10-20 seconds is plenty, anything longer cause the mix to be bitter.). Strain the mixture through a fine-mesh strainer set over a liquid measuring cup or bowl, pressing on the solids to extract all the juice. You should have about ¾ cup liquid, more or less (see "note" in above post). Stir in the reserved lime juice. You can go ahead and discard the pulp in the strainer.
To the blender, add the cold water, sugar, lime juice mixture, and sweetened condensed milk. Blend for 10-20 seconds. Add ice as desired: I added probably about 2-3 cups of ice - enough to make it cool and frosty but not thick like a smoothie. Blend until smooth. Add more sweetened condensed milk or sugar to taste, if needed. Serve immediately.
Recipe by
Wishes and Dishes
at https://wishesndishes.com/2-minute-blender-limeade-giveaway/