Baked Vanilla Custard and a Memory For Father's Day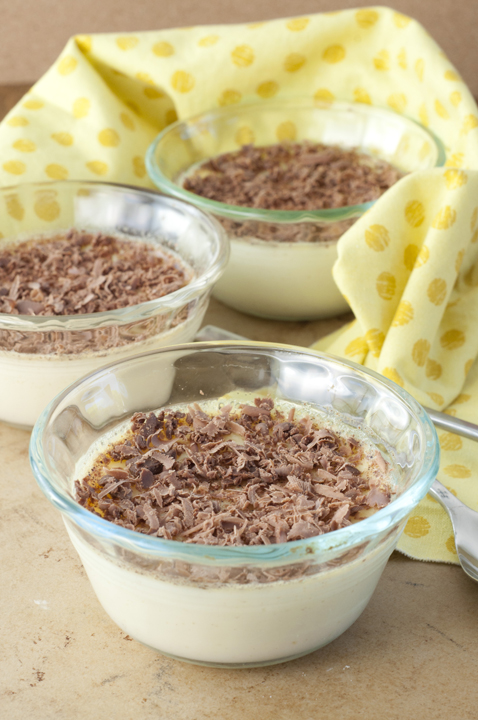 3 large eggs, slightly beaten
⅓ cup sugar
1 and ½ teaspoons vanilla
Dash of salt
2½ cups very warm milk
Chocolate shavings, for topping
Heat oven to 350°F.
In medium bowl, beat eggs, sugar, vanilla and salt with wire whisk or fork.
Gradually stir in warm milk.
Pour into six 6-ounce custard cups.
Place cups in 13x9-inch pan. Pour very hot water into pan to within ½ inch of tops of cups. Do this carefully, as to not spill the water, place pan in the oven on center rack.
Bake about 40-45 minutes or until knife inserted halfway between center and edge comes out clean.
Remove cups from water. Cool about 30 minutes on a cooling rack.
Sprinkle with chocolate shavings (I grated a bar of chocolate but you can buy them at some stores.)
Eat out of custard cups or unmold and serve on dessert plates. You can eat these warm or refrigerate before serving. Store covered in refrigerator if there are any leftover.
Recipe by
Wishes and Dishes
at https://wishesndishes.com/baked-vanilla-custard-and-a-memory-for-fathers-day/