Shamrock Shake Dip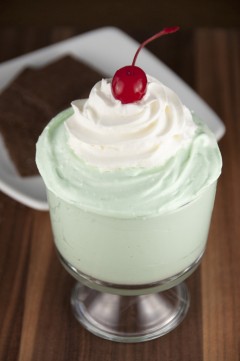 In a large mixing bowl, combine all the ingredients together (not the dippers).
Add enough drops of green food coloring to get your desired shade of green. Mix.
Place the bowl in the refrigerator for at least 1 hour to chill and firm up before serving.
Top with a swirl of whipped cream and a cherry on top right before serving!