Hot Chocolate Puppy Chow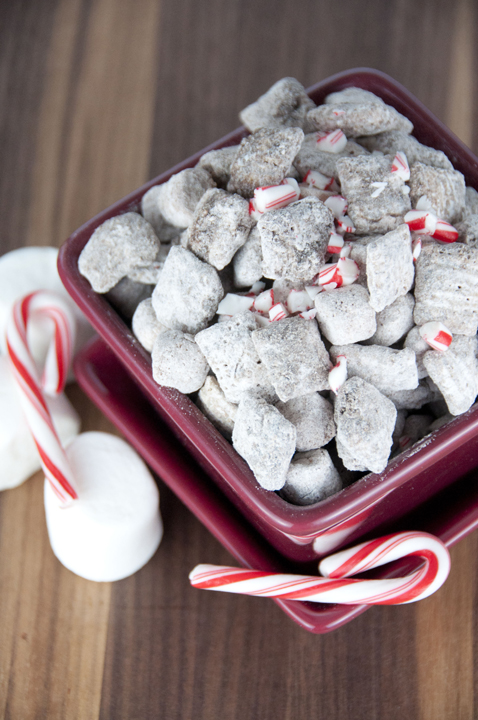 Recipe type:
dessert, snack
8 cups Rice Chex cereal
16 ounce bag miniature marshmallows
5 Tbsp instant hot chocolate mix, divided
1 tsp hot water
½ cup butter
2 cups semi-sweet chocolate chips or melting chocolates
1 tsp cinnamon
3 cups powdered sugar
¼ cup baking cocoa
Combine Rice Chex and marshmallows in a large bowl and mix together.
In a different microwave-safe bowl, stir 1 Tbsp of the hot chocolate mix with the water until the mix is dissolved. Stir in the chocolate chips, butter and cinnamon. Microwave for 1 minute and stir. Continue microwaving in 20 second intervals until mixture is melted and smooth. Stir every 20 seconds. Pour the mixture over the cereal and stir until well coated.
In a different bowl, combine the powdered sugar, the remaining 4 Tbsp of hot cocoa mix and the baking cocoa. Once this has been well mixed, pour the dry ingredients over the chocolate-coated cereal and stir until the cereal is well coated.
Spread in a single layer on waxed paper to cool and then store in an airtight container.
Enjoy!