My Aunts' Famous Chex Party Mix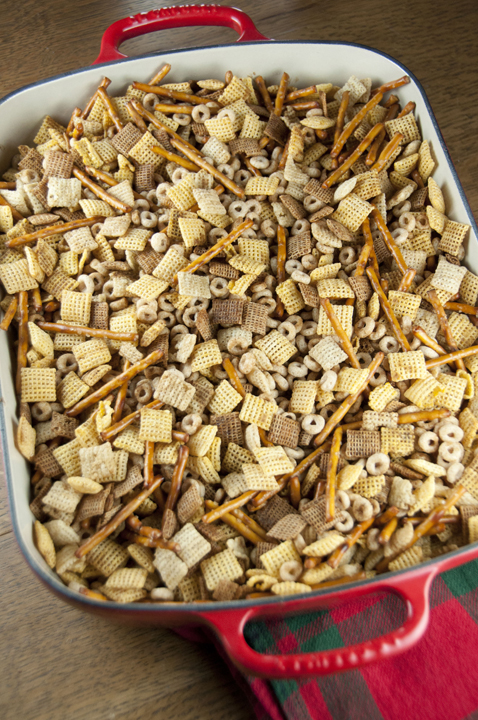 Serves:
fills about 3 gallon size bags
6 oz pretzel sticks
2 cups cashews (optional)
1 box of Wheat Chex
1 box of Rice Chex
1 box of plain Cheerios
1 lb of butter
1 tbsp celery salt
1 tbsp onion salt
½ cup Worcestershire sauce
Mix cereals, nuts and pretzels together two large roasting pans.
Melt the butter in a sauce pan. Mix in salt and Worcestershire sauce.
Pour this over the cereal mixture.
Bake covered for one hour at 250 degrees.
Bake an additional hour more, uncovered, stirring occasionally so all the cereal gets a little crispy.
Enjoy!
Recipe by
Wishes and Dishes
at https://wishesndishes.com/aunts-famous-chex-party-mix/